ASIAN DIALOGUES :
GURCHARAN SINGH – An Indian Potter in Japan
A Seminar on Cultural and Intellectual Exchange between Japan and India
The Japan Foundation, New Delhi in collaboration with the Government Museum and Art Gallery in Chandigarh is holding a seminar on the work of Gurcharan Singh, India's first studio potter, who studied in Japan in the mid 1920's and bought back a unique collection of Japanese, Korean and Chinese Ceramics.
This seminar examines Gurcharan's encounter with Japan and the collection he bought back and locates his experience as a part of a larger intellectual dialogue between the two countries in the modern period.
Gurcharan Singh's son, Mr. Mansimran Singh and his wife Mrs. Mary Singh will be partcipating the seminar.
Date – 28th March, 2017 (Tuesday)
Venue – Auditorium, Government Museum and Art Gallery, Chandigarh
Speakers –
1. Shri Mansimran Singh – He studied pottery with his father Mr. Gurcharan Singh at The Delhi Blue Art Pottery from 1956-1959. In 1984, he and his wife Mrs. Mary Singh, moved to Andretta, Himachal Pradesh, where they make functional, glazed earthenware and conduct three month long training courses.
2. Professor Brij Tankha – Honorary Fellow and Coordinator, East Asia Programme, Institute of Chinese Studies, Delhi; Professor of Modern Japanese History, Department of East Asian Studies University of sian Asian Studeis, (Retd.).
3. Professor Yuko Kikuchi – Reader in History of Art and Design, TRAIN Research Centre and CCW Graduate School, University of the Arts London.
4. Professor Takuya Kida – Curator, Crafts Gallery of The National Museum of Modern Art, Tokyo.
<<<ENTRY FREE>>>
Gurcharan Singh's collection of Japanese Pottery will be on display in the museum.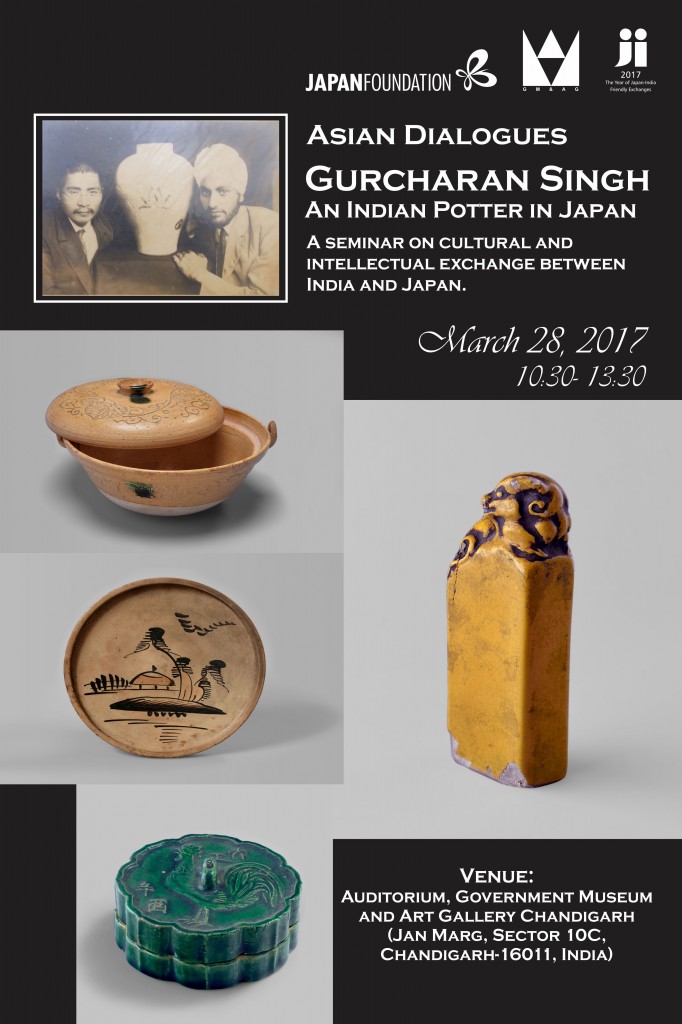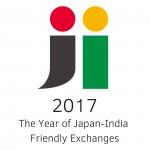 This year marks the year of Japan – India Friendly Exchanges