Come and enjoy the spectacular world of Japanese Cinema at The Japan Foundation, New Delhi Office.
The theme of the month is Renowned Literary Works in Films
Date – 22nd April, 2017
Time – 14:00 pm
Duration – 94 minutes
Director – Noboru NAKAMURA
Short Synopsis –
Based on a work by the acclaimed author, Minoru Mushinomiya, this film centres around Fuji, a budding writer who meets and starts falling in love with his best friend's girlfriend, Susumu. The attraction is mutual but due to the circumstances, they try to not act on their attraction. However, as time goes by, they realise that, perhaps, they cannot be without each other. Will the forbidden love affair move forward and can they finally be with each other?
©1971 Shochiku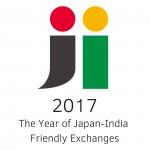 This year marks the year of Japan – India Friendly Exchanges