Rabindranath Tagore Hall
The hall is located on the Ground Floor of the building and is equipped with a small stage, light & sound system, projector, and screen. The hall has a capacity of approximately 70 people. The hall can be rented out free of charge for events related to Japan. If you would like to hire the place, please fill in the information required in this form. After a screening process, a decision will be made on the rental of the hall.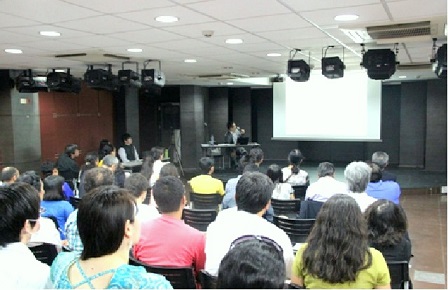 FORM: https://forms.gle/5HLbRk6nPA59UnNF7
Tenshin Okakura Gallery
The gallery is located on the basement floor and can be rented free of charge for up to one month for exhibitions related to Japan. Please contact us with a proposal if you wish to use the space.