Film is a medium that carries masterfully the culture of a place within it and reaches a large audience. Since 2016, Japanese Film Festival (JFF) has been instrumental in sharing the magic of Japanese cinema with the world and furthering the interactions between cultures. In 2017, it premiered in India as well, paving the way for a sustained partnership. Right from its inception, JFF India became the first and only film festival in India to not limit itself to a single city, and travelled across the country so that more people can familiarize themselves with Japanese cinema.
The love that India has for films has always shone through in the response to JFF.
In 2019, the festival toured in 7 cities, a scale at which it had not been held before in India. A line-up of 25 films were shown, which included popular and well-acclaimed films like, Your Name, Shoplifters and Weathering with You. The genres ranged from anime to thriller to musical, because of which the films were enjoyed by the entire audience, irrespective of age.
In 2022, to celebrate the 70th anniversary of the establishment of diplomatic relations between India and Japan, the festival focused exclusively on the filmmaker whose work anime fans all over India helped bring to the big screen by signing a petition in 2019: Makoto Shinkai. The festival not only showcased 6 feature films by Shinkai, but also included the film versions of two RADWIMPS concerts.
In 2023, aware of the love India has for Makoto Shinkai, JFF helped bring his latest film, Suzume, to theatres for all anime fans to enjoy!
Moreover, this year, Japanese Film Festival is back with its 6th edition! This time, as we revisit some of our favourite places and travel to some for the first time, the festival will be conducted in 7 cities: Delhi, Mumbai, Hyderabad, Chennai, Pune, Bangalore, and Kolkata. From romance to comedy, and from drama to animation, this year's line-up has everything one needs for a fun, thought-provoking, and enlightening experience.
Trailer:
October 12-15 – Delhi
November 2-5 – Chennai & Hyderabad
December 7-10 – Mumbai & Bengaluru
January 18-21 – Pune & Kolkata
Tickets for Chennai & Hyderabad can be booked through PVR and BookMyShow.
Lineup:
MONSTER
A Man
MONDAYS: See you "this" week!
Intolerance
Anime Supremacy!
Detective Conan: Episode "One"
Detective Conan the movie: Crossroads in the Ancient Capital
Detective Conan the movie: The Last Wizard of the century
We Made a Beautiful Bouquet
Father of the Milky Way Railroad
LUPIN III: THE CASTLE OF CAGLIOSTRO
Lineup details: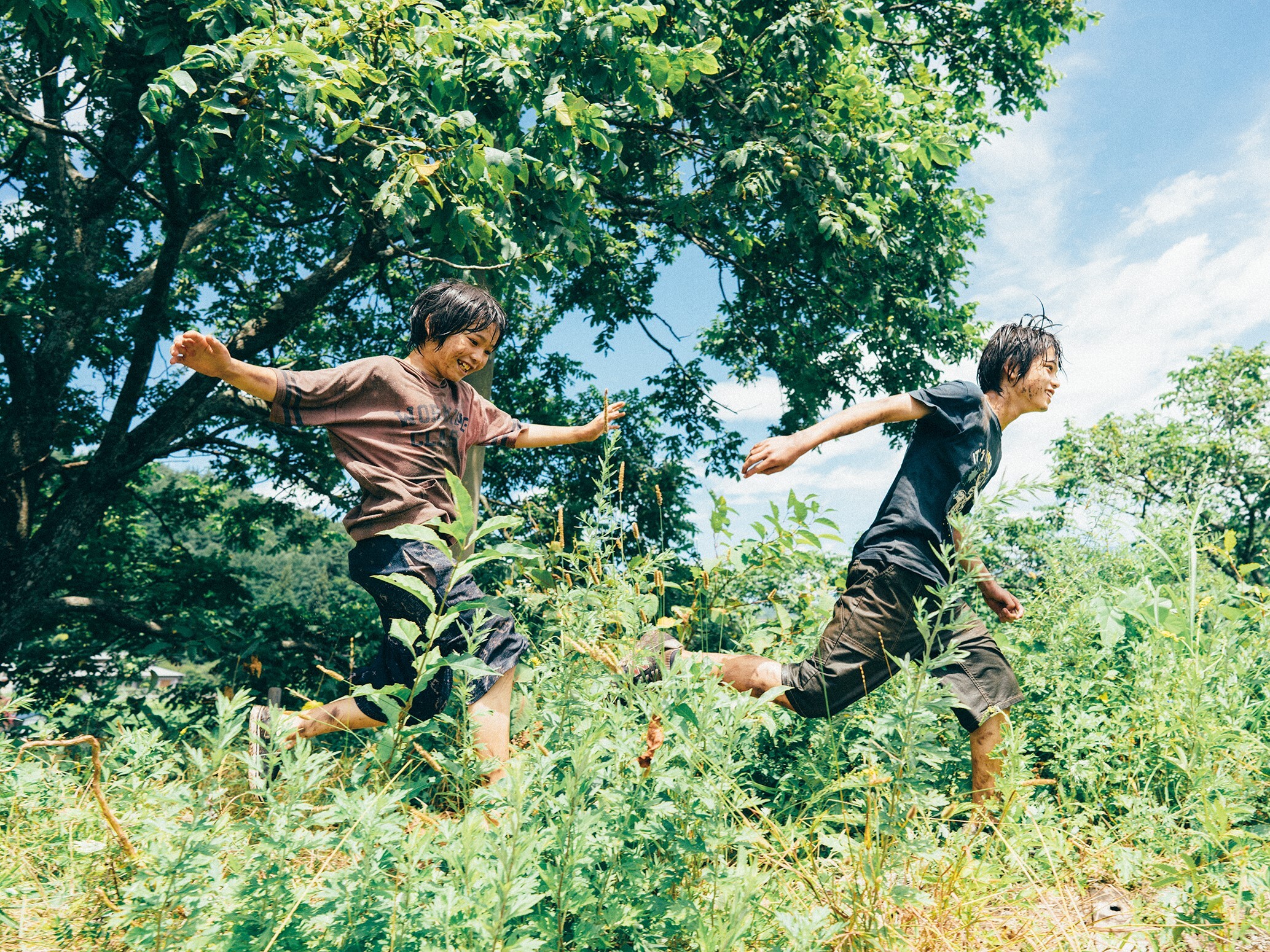 Details:
Year: 2023
Runtime: 126 min
Genre: Drama / Thriller
Director: HIROKAZU Kore-eda
Screenplay: SAKAMOTO Yuji
Cast: ANDO Sakura / NAGAYAMA Eita/ KUROKAWA Soya
Synopsis:
When her young son Minato starts to behave strangely, his mother feels that there is something wrong. Discovering that a teacher is responsible, she storms into the school demanding to know what's going on. But as the story unfolds through the eyes of mother, teacher and child, the truth gradually emerges.
Trailer: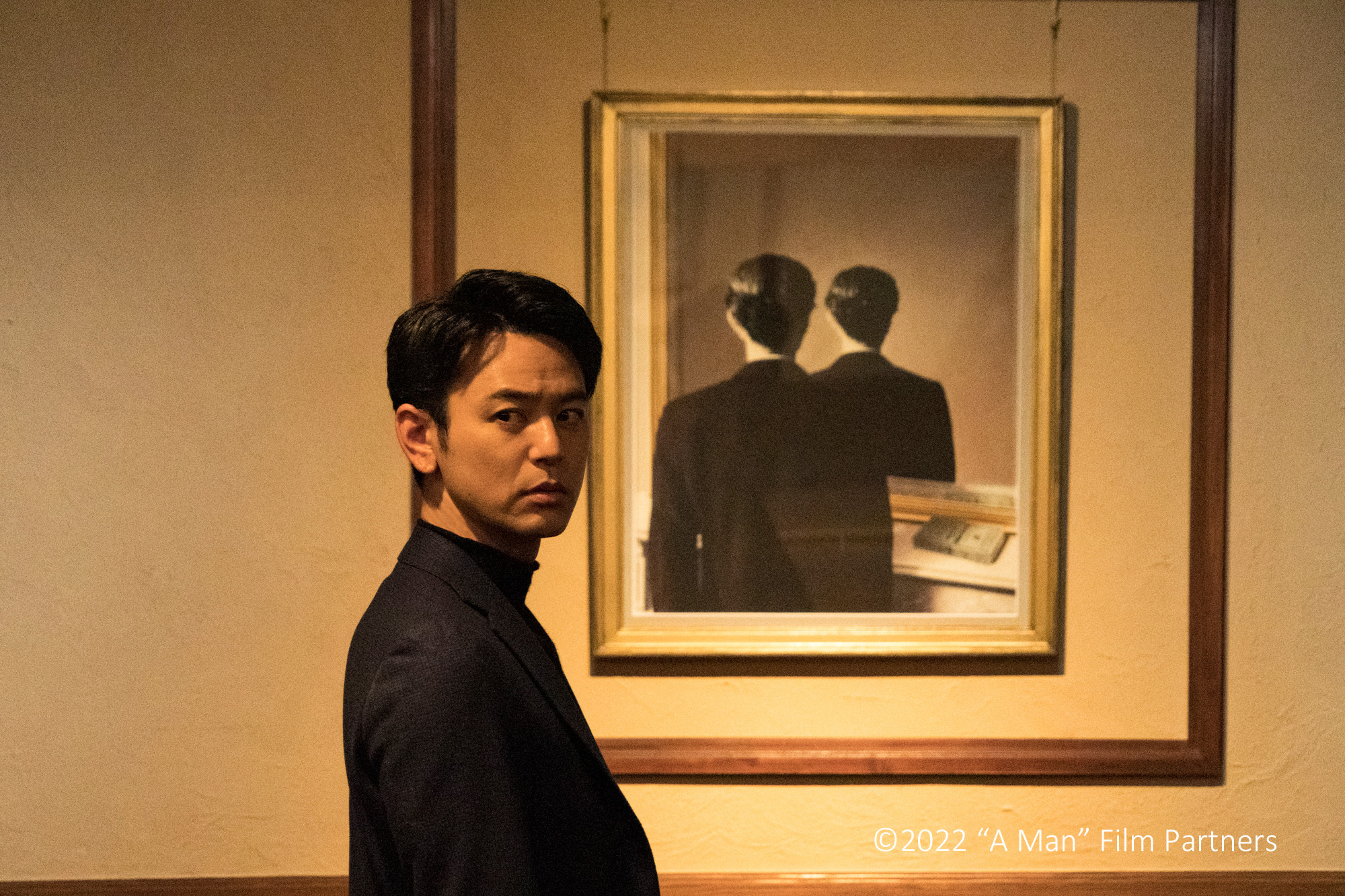 Details:
Year: 2022
Runtime: 121 min
Genre: Drama / Mystery
Director: ISHIKAWA Kei
Cast: TSUMABUKI Satoshi / ANDO Sakura / KUBOTA Masataka
Synopsis:
Over four blissful years, Rie and her son shared a loving new life with her second husband, Daisuke. His sudden accidental death brings not only grief, but an unnerving discovery for the widow: the man she thought she knew was posing under someone else's identity. In a startling dual narrative, the mystery around Mr. X unfolds beneath the hands of KIDO, the attorney handling the case. Prefaced by René Magritte's surrealist painting Not to be Reproduced, this thought-provoking film is a vital addition to a growing genre of Japanese cinema that interrogates fragile morals permeating contemporary society.
Trailer:
MONDAYS: See you "this" week!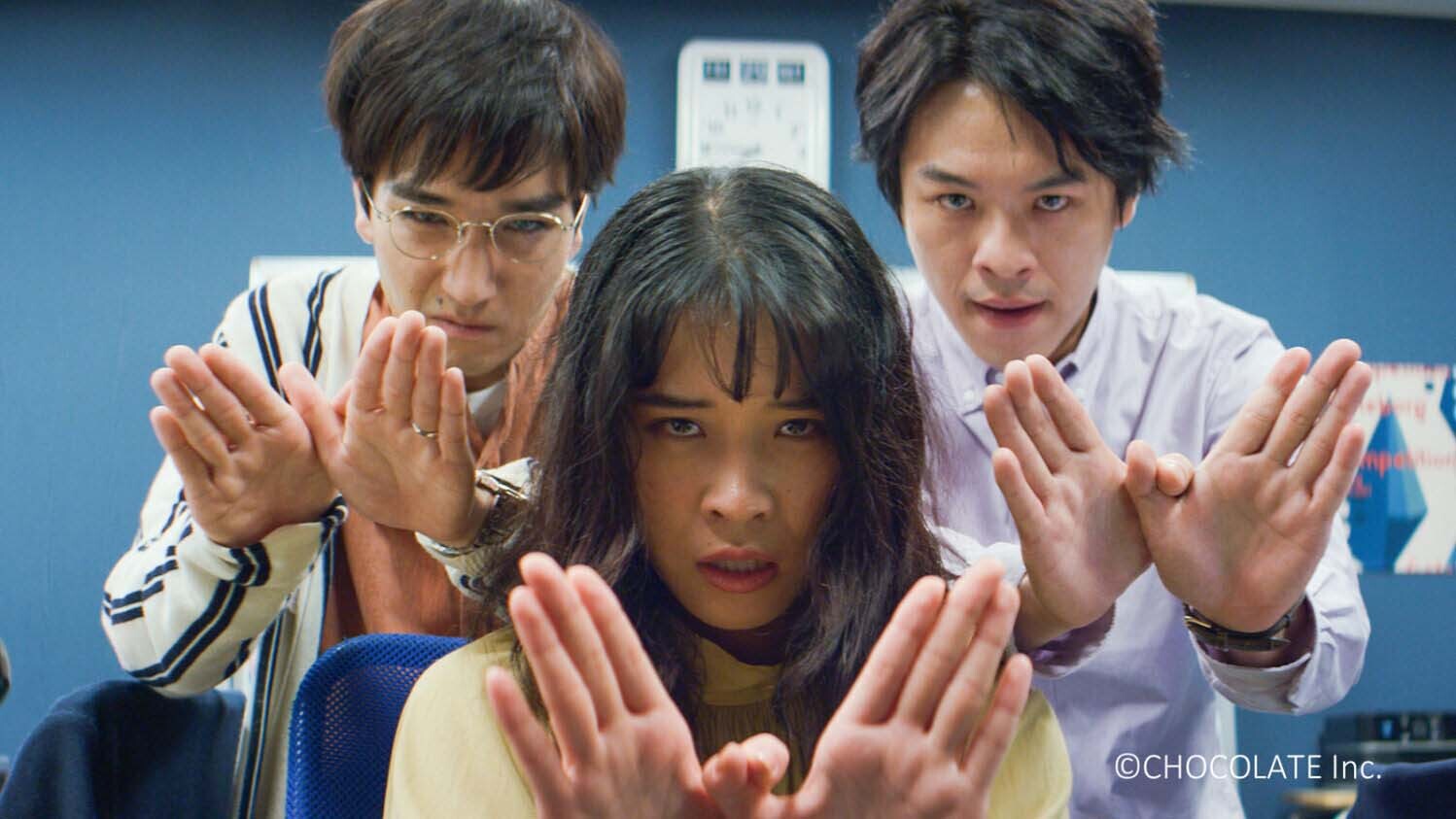 Details:
Year: 2022
Runtime: 82 min
Genre: Comedy
Director: TAKEBAYASHI Ryo
Cast: MARUI Wan / MAKITA Sports / OSAMURA Koki / MIKAWA Yugo / TAKANO Haruki
Synopsis:
Working over night with colleagues, a head injury from a traffic accident, constant sleepiness on the job and a bird slamming itself into the office window… on top of a pressing deadline at her advertising job, YOSHIKAWA is having the worst week ever. As if her headache wasn't bad enough, her coworkers ENDO and MURATA are going mad and claim the entire office is stuck in a time loop… but after a few rounds of reliving the same mundane Monday, YOSHIKAWA soon realises they're telling the truth. Now the teammates must work together, enlighten their oblivious colleagues and find a way to end this endless Monday!
Trailer: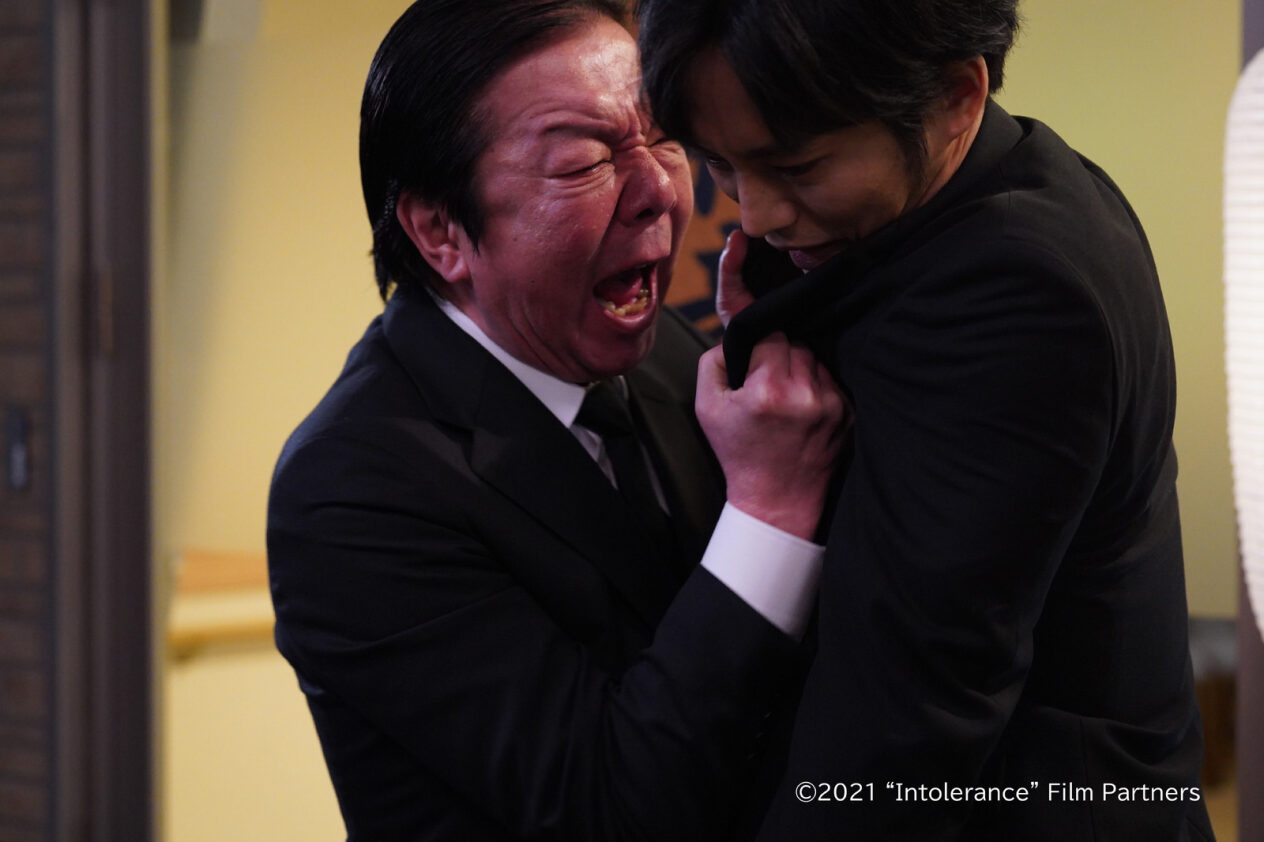 Details:
Year: 2021
Runtime: 107 mins
Genre: Drama/ Thriller
Director: YOSHIDA Keisuke
Cast: ITO Aoi, MATSUZAKA Tori, FURUTA Arata
Synopsis:
A junior high school student is suspected of shoplifting and flees the store, but she gets hit by a car and dies. Her short-tempered father is outraged and terrorizes the school and grocery store manager. Soon everyone involved in the accident is pushed to the edge…
The film captivates viewers with surprising plot developments and intricate portrayals of the behavior and psychology of people caught in extreme situations. This unusual drama deals with questions of absolution and spiritual restitution. Popular stage actor Furuta Arata and leading young actor Matsuzaka Tori deliver credible performances.
Trailer: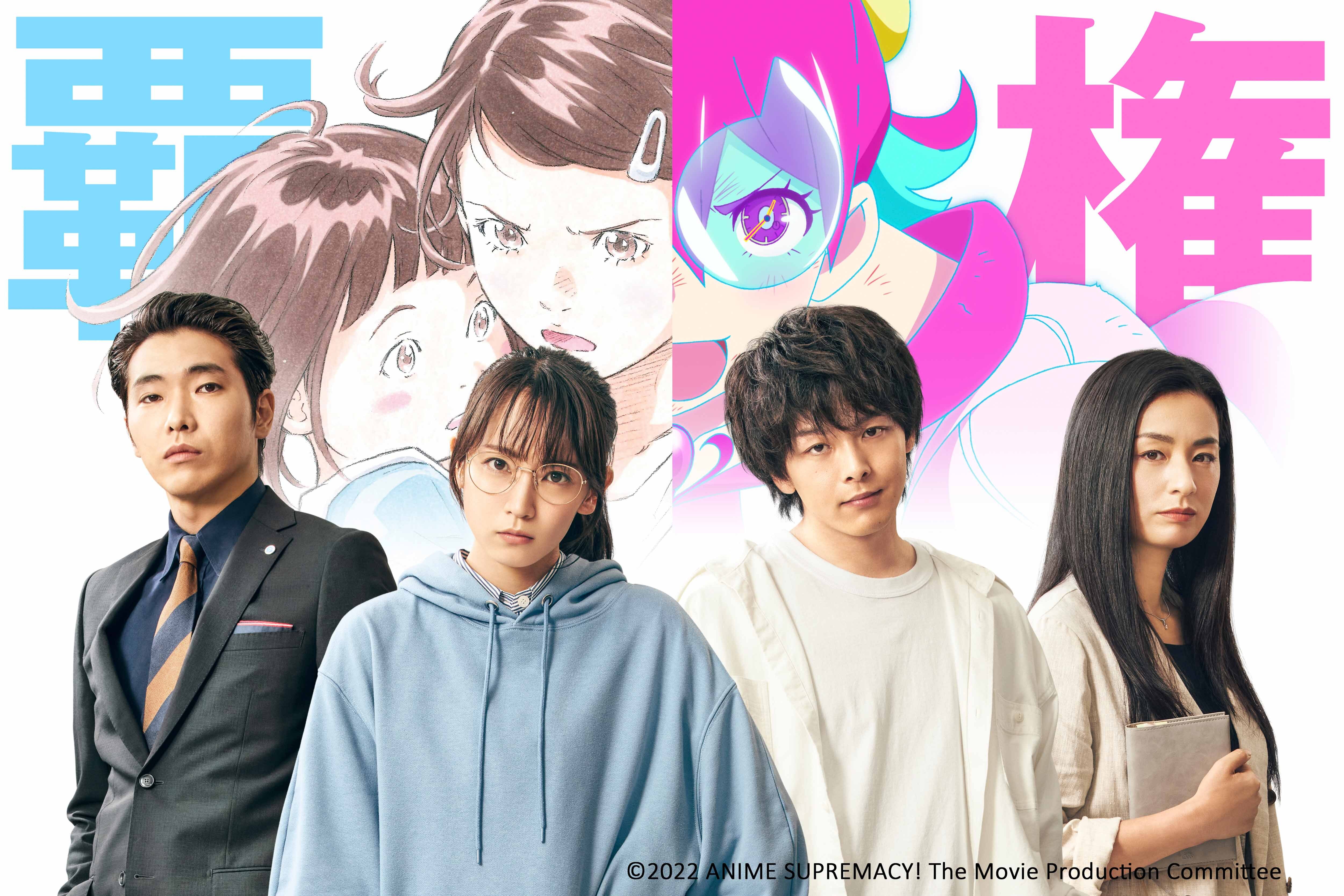 Details:
Year: 2022
Runtime: 128 min
Genre: Drama
Director: YOSHINO Kohei
Cast: YOSHIOKA Riho, NAKAMURA Tomoya, EMOTO Tasuku
Synopsis:
Hitomi works at an anime production company and finally gets to make her directorial debut. But she struggles endlessly with the demanding producer and gaining the cooperation she needs from the production staff. Moreover, Hitomi's anime occupies the same timeslot as the hotly anticipated new anime from genius director Chiharu. Sparks fly as they head for a showdown!
This exciting drama is a live-action movie, and yet it amply captures the fascination of anime through the unique anime story worlds. Don't miss this duel between popular stars Yoshioka Riho and Nakamura Tomoya!
Trailer:
Detective Conan: Episode "One"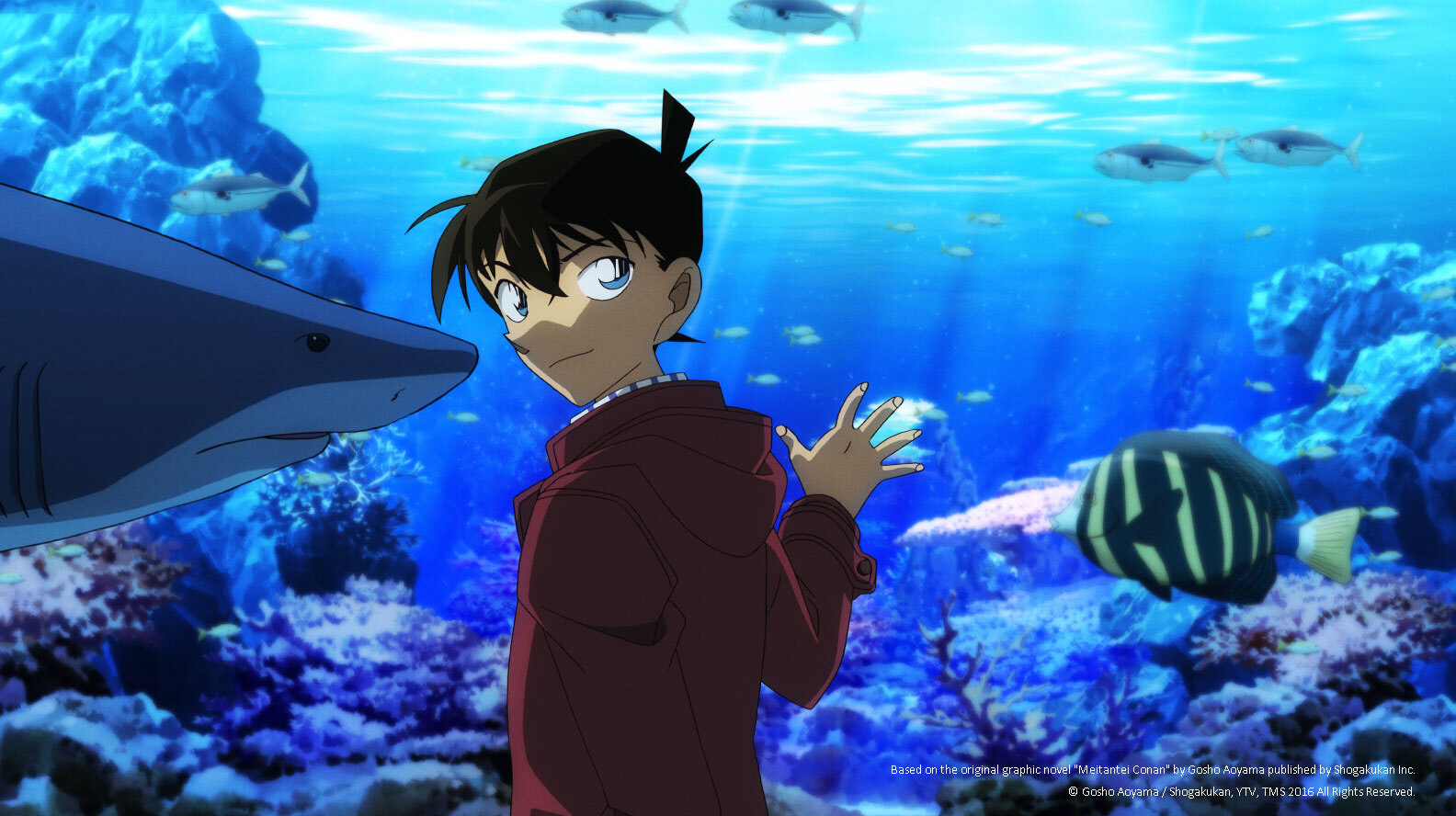 Details:
Year: 2016
Runtime: 94 min
Genre: Animation
Director: YAMAMOTO Yasuichiro
Cast: YAMAZAKI Wakana, OGATA Kenichi, YAMAGUCHI Kappei
Synopsis:
On their way back from the aquarium, high school detective Shinichi Kudo promises his childhood friend Ran Mouri to take her to the new amusement park, Tropical Land, if she wins the karate tournament. On the day of the tournament, Ran continued to win match after match with the support of her friend Sonoko Suzuki and her parents. Later, Shinichi goes to Tropical Island with the victorious Ran. However, the two end up being involved in a gruesome murder case. And to add to that, there were suspicious-looking men in black on the same roller coaster…
Detective Conan the Movie: Crossroad in the Ancient Capital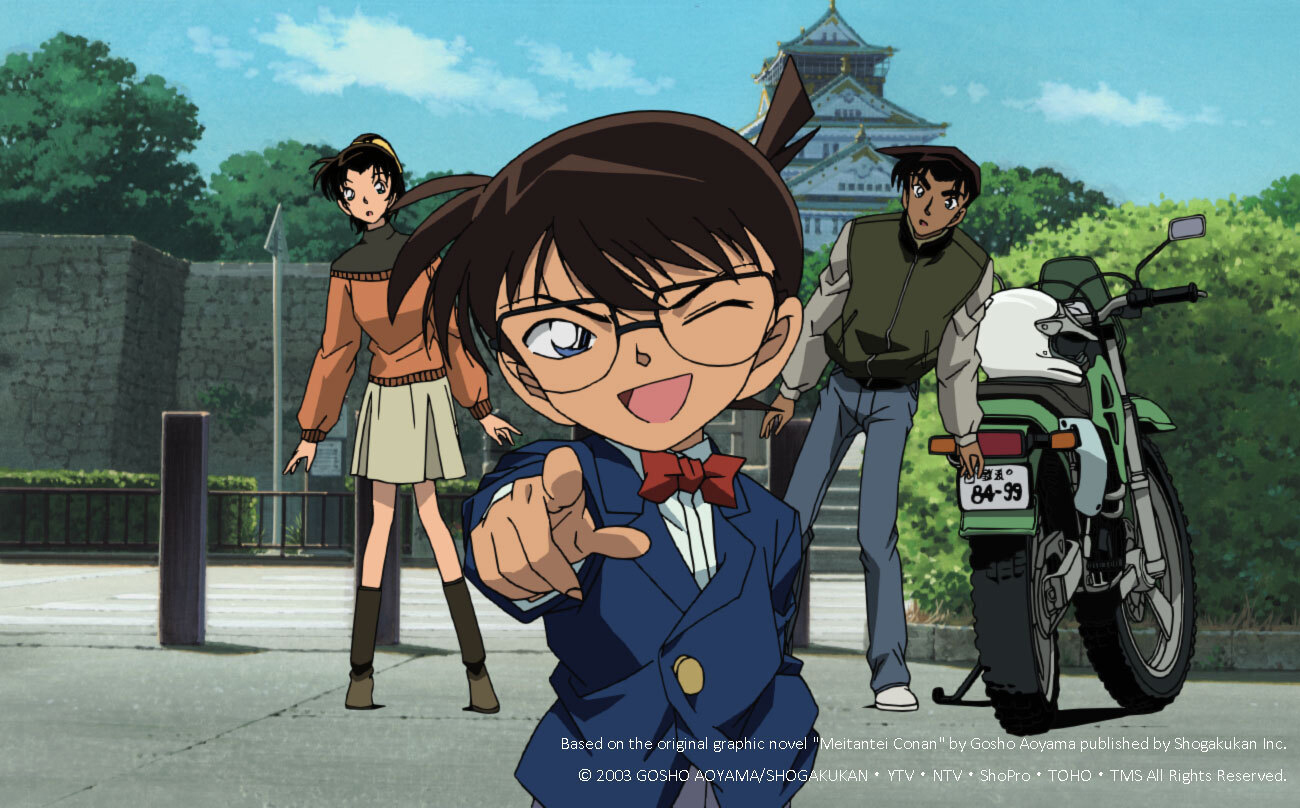 Details:
Year: 2003
Runtime: 107 min
Genre: Animation
Director: KODAMA Kenji
Cast: TAKAYAMA Minami, KAMIYA Akira, YAMAGUCHI Kappei
Synopsis:
Kyoto is the cultural capital of Japan, full of history, nature and romance. There, Conan meets up with his friend and rival Heiji once again, teaming up to solve the case of a stolen Buddha statue! And then, there's the case of Heiji's first love…? Emotions run high in this buddy-style mystery!
Trailer:
Detective Conan the movie: The Last Wizard of the Century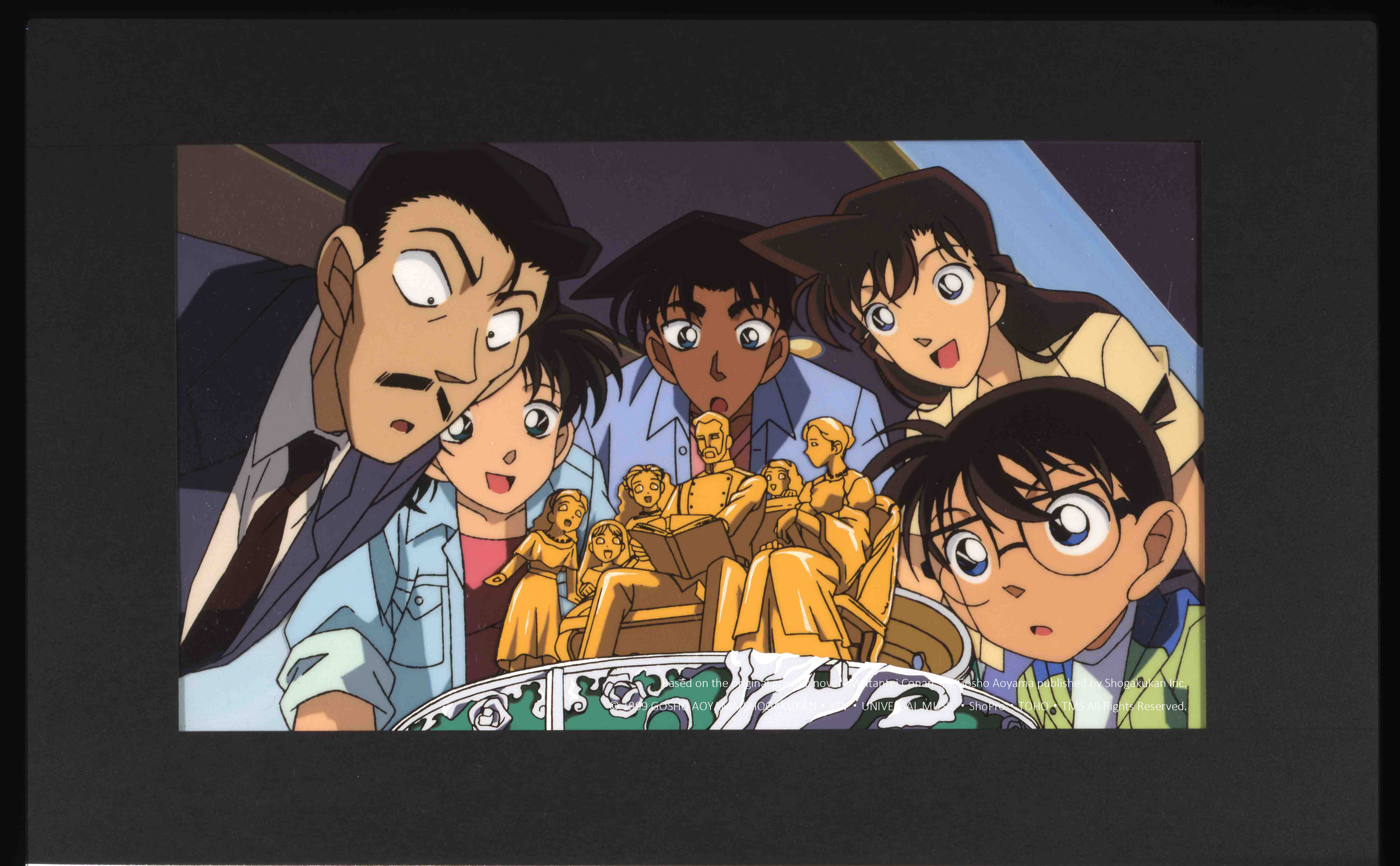 Details:
Year: 1999
Runtime: 100 min
Genre: Animation
Director: KODAMA Kenji
Cast: TAKAYAMA Minami, YAMAZAKI Wakana, Chafurin
Synopsis:
It's the long-awaited showdown between our hero Detective Conan and the elusive Phantom Thief Kid! When Kid tries to steal the Russian Imperial Easter Egg, Conan knows he has to stop him. But there's more to this case than simply thwarting one robbery!
Trailer:
We Made A Beautiful Bouquet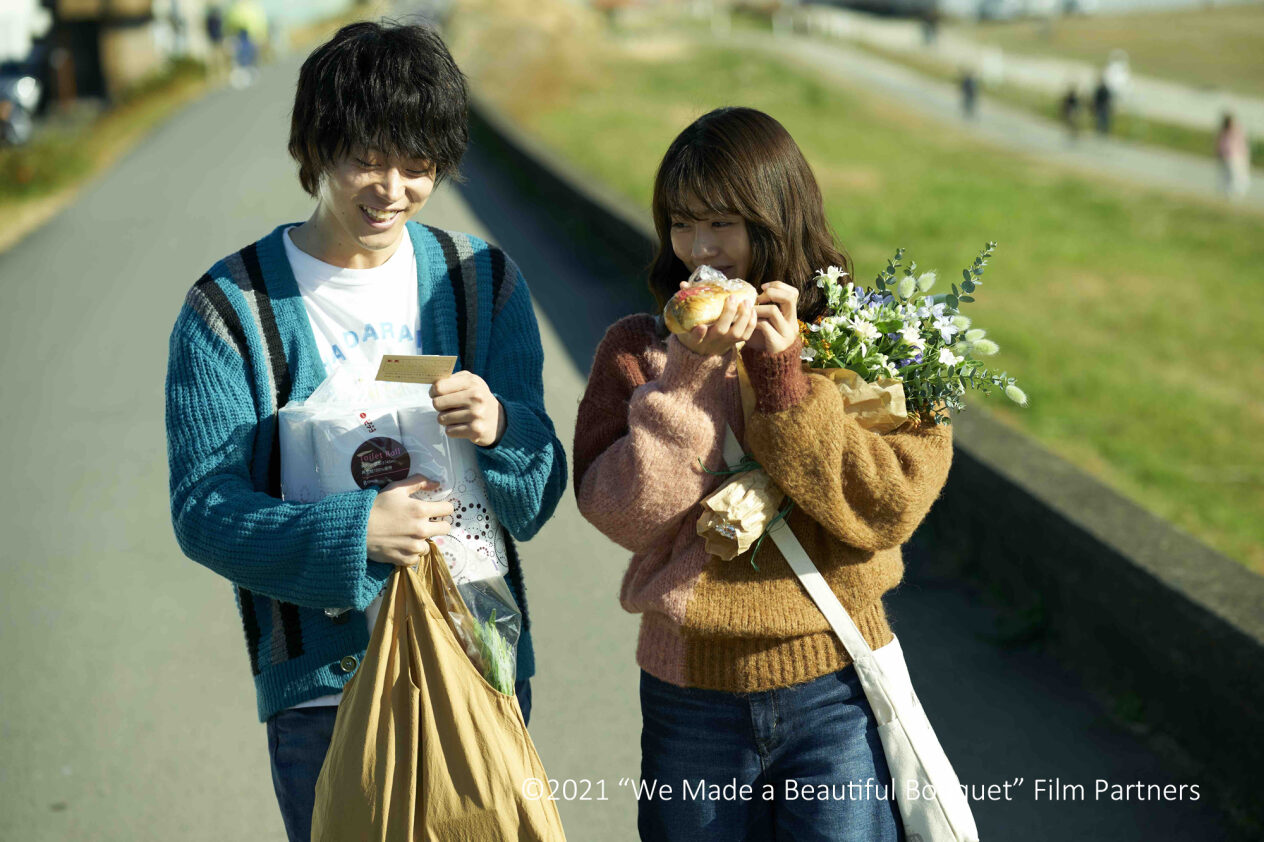 Details:
Year: 2021
Runtime: 124 min
Genre: Drama / Romance
Director: DOI Nobuhiro
Cast: SUDA Masaki, ARIMURA Kasumi
Screenplay: SAKAMOTO Yuji
Synopsis:
The last train at midnight leaves a group of stragglers stranded at the station, who opt for a bar rather than paying for a taxi home. Among them are twenty-two-year-olds Mugi and Kinu, whose curiosity for one another is fated to have a lasting and more intricate outcome than initially expected. Caught in the period of youth when many enter the gruelling Japanese workforce, the pair live under the pressure of maintaining an income without compromising their creative passions. Patient and bittersweet, this romance chronicles the fleeting lifespan of love, as Mugi and Kinu reckon with the hard realities of societal life imposing on their relationship and senses of self.
Trailer:
Father of the Milky Way Railroad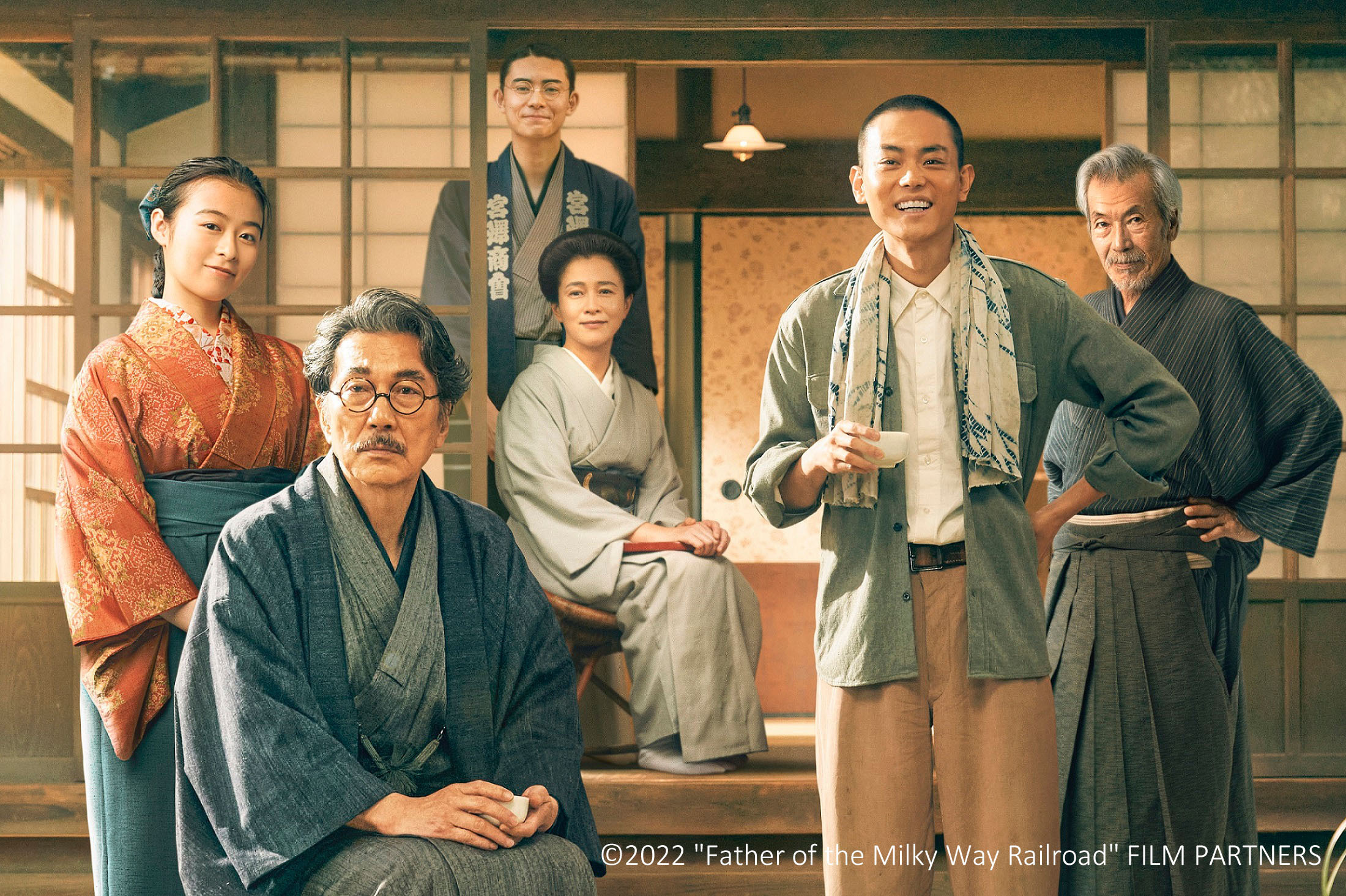 Details:
Year: 2023
Runtime: 128 min
Genre: Drama
Director: NARUSHIMA Izuru
Cast: YAKUSHO Koji, SUDA Masaki, MORI Nana, TOYODA Yudai, SAKAI Maki, TANAKA Min
Synopsis:
Directed by NARUSHIMA Izuru, this powerful biopic details the life of legendary poet and novelist MIYAZAWA Kenji, one of Japan's most beloved children's authors. As the eldest son of Masajiro, a wealthy pawnbroker, Kenji was raised with the expectation that he would one day inherit the family business. However, the free-spirited Kenji is determined to walk his own path in life, and takes it upon himself to pursue agricultural studies, synthetic gemstones and other eccentric ventures, despite his father's bewilderment. Based on the best-selling novel of the same name, this incredible story depicts the power of family and unconditional love that endures through times of hardship.
Trailer:
Lupin the 3rd: The Castle of Cagliostro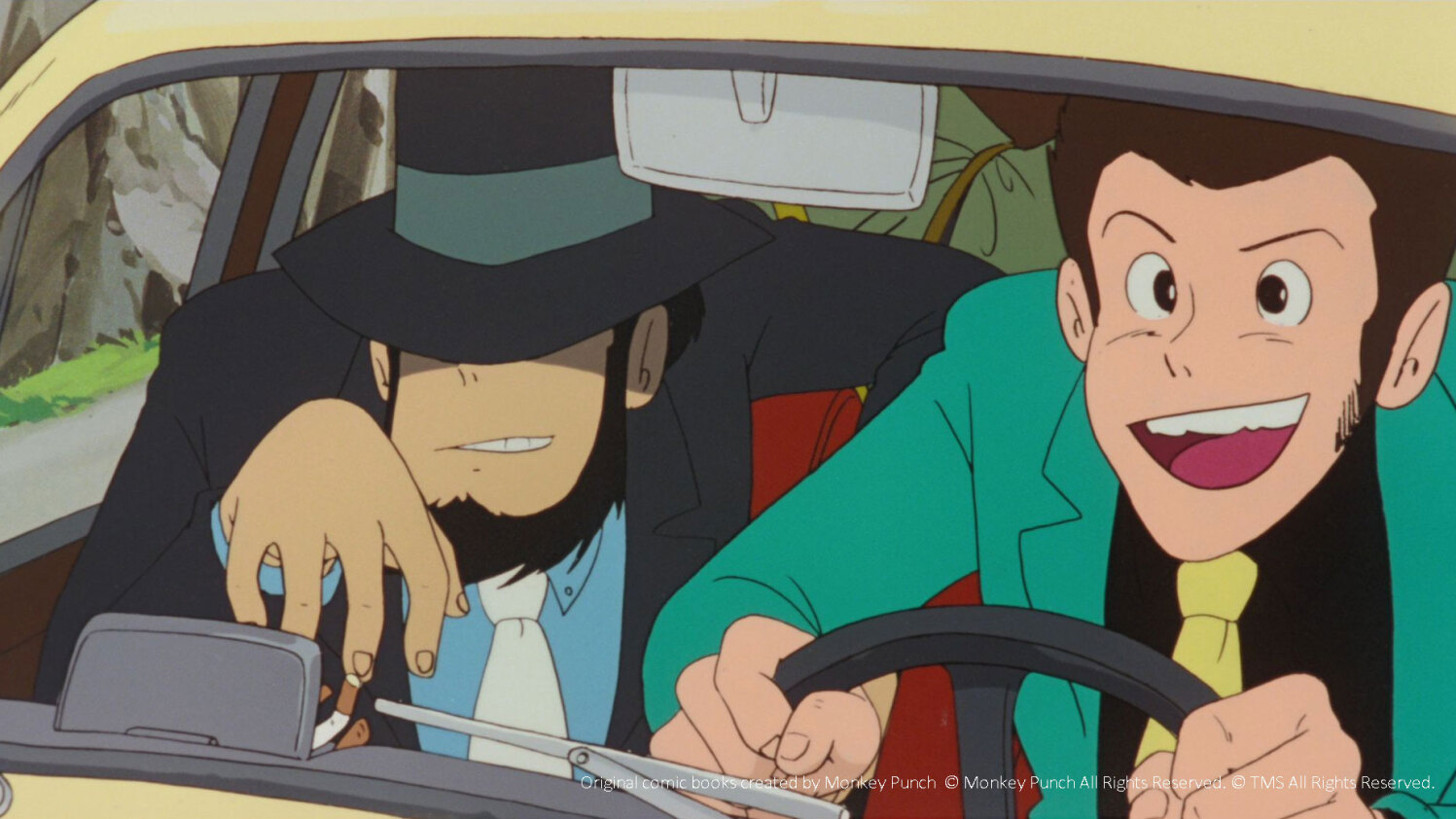 Details:
Year: 1979
Runtime: 100 min
Genre: Animation
Director: MIYAZAKI Hayao
Cast: YAMADA Yasuo, MASUYAMA Eiko, KOBAYASHI Kiyoshi
Synopsis:
In the quaint European Duchy of Cagliostro, Lupin and Jigen end up with a damsel in distress on their hands. It's a daring rescue operation to find the castle's treasure and save the captured princess! Directed by MIYAZAKI Hayao, this action-adventure romp inspired Indiana Jones!
Trailer:
Sponsored by: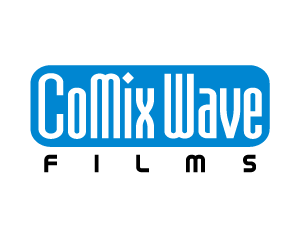 Organisers:

Creative Partner: