Come and enjoy the magnificient world of Japanese Cinema at The Japan Foundation, New Delhi Office.
The Theme of the month is "Zen – Jianzhen and Dogen"
Date – Friday, 27th January, 2017
Time – 18:30
Duration – 127 mins
Director – Banmei TAKAHASHI
Short Synopsis-
This film is based on the historical novel by Otani Tetsuo which chronicles the Zen monk, Dogen's achievements in spreading the Soto school of Zen Buddhism across Japan. The story is set in the turbulent Kamakura period. Come and experience the beautiful story of Dogen as he endeavours to spread Zen Buddhism in Japan after he attains enlightenment in China. As he quickly gains the adoration of the people, he also finds his path being blocked by the jealousy of others and he must find ways to overcome this.
© 2008 ZEN Production Committee / Colour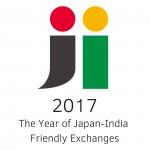 This year marks the year of Japan – India Friendly Exchanges