Come and enjoy the magnificient world of Japanese Cinema at The Japan Foundation, New Delhi Office.
The Theme of the month is Love Stories ~Different Kinds of Love
Date – 3rd February, 2017
Time – 18:30 pm
Duration – 63 minutes
Director – Makoto SHINKAI
**ENTRY FREE**
Short Synopsis –
One of the most exquisitely animated films created in recent times, this film comprises of three segments that primarily revolve around Takaki, starting from the 1990s to the present day. Starting from elementary school, we follow him as he discovers love and acceptance but realizes slowly, that keeping that love alive might be more difficult than anticipated, as cruel winters, cold technology, and finally, adult obligations and responsibility stand in the way.
A touching film about the beautiful but intangible emotion that is love.
©2007 Makoto Shinkai/ CoMix Wave Films / Colour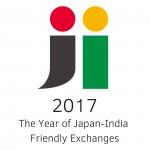 This year marks the year of Japan – India Friendly Exchanges