Takayuki Yamamoto Exhibition (The Kochi-Muziris Biennale 2016 Participating Artist)
Exhibition Details:
Date – 23rd December, 2016 to 4th February, 2017
Timings – 11 am to 7 pm
Venue – The Japan Foundation, New Delhi
******************************************************
**Meet the artist for Interaction**
Mr. Takayuki Yamamoto will be at gallery on 23rd December, 2016 from 11 am to 12 noon and 2pm to 5pm.
********************************************************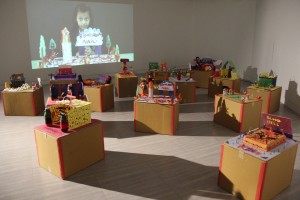 Display of Artist's work at The Japan Foundation, New Delhi Gallery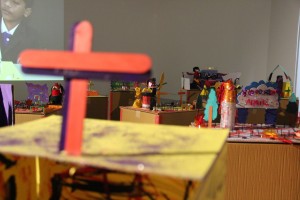 Display of Artist's work at The Japan Foundation, New Delhi Gallery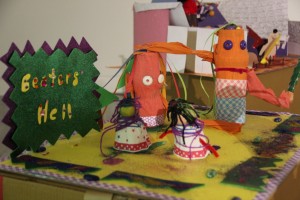 Display of Artist's work at The Japan Foundation, New Delhi Gallery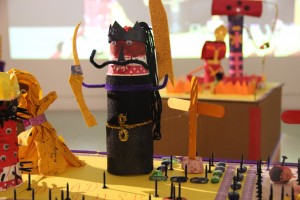 Display of Artist's work at The Japan Foundation, New Delhi Gallery
Takayuki Yamamoto was born in Aichi, Japan. As a former elementary school teacher, he creates the art that expresses a world view, which is not bound by rules of adults, by drawing out the honest reactions, creativity, and at times, the particular cruelty of children at his workshops for children. His projects portray the peculiarities of social systems and customs by which people are raised, through creative feelings that deeply lie in conversations and games among children. Takayuki has shown his work in exhibitions around the world inlcuding the ongoing Kochi-Muziris Biennale 2016.
The exhibition will also showcase the works created by school children in the workshops conducted by the artist in Delhi.
This exhibition will be on till 4th February, 2017 (Closed on 29th December 2016 to 3rd January, 2017 / Sundays and Public Holidays).
©video still from "New hell, What kind of hell will we go to?: Tokyo"