The Japan Foundation, New Delhi is pleased to support the Japanese Artists for Kochi-Muziris Biennale 2016.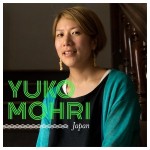 Ms. Yuko Mohri
Yuko Mohri was born in Kanagawa, lives and works in Tokyo. She produces installations that convey energies such as magnetism, gravity, light and temperature, by creating assemblages of reconfigured everyday items and machine parts collected in cities around the world. She received a grant from Asian Cultural Council in 2014. Her recent major exhibitions include Yokohama Triennale 2014 (Yokohama Museum of Art, 2014), Sapporo International Art Festival 2014 (Seikaitei and Chi-Ka-Ho, 2014), Unseen Existence (Hong Kong Arts Centre, 2014) and Orochi (Gallery waitingroom, Tokyo, 2013). The Beginnings (or Open-Endid)(Minatomachi Potluck Building, Nagoya) and Roppongi Crossing 2016 (Mori Art Museum) are her upcoming events.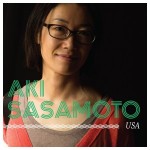 Ms. Aki Sasamoto
Aki Sasamoto is a New York-based Japanese artist born in 1980 in Yokohama. She works for various mediums of presentation such as sculpture and dance to deliver her ideas. Her works have been presented at different venues for performing art and visual art in New York and abroad. In addition, she has collaborated with artists of visual art, music and dance, and she also is a multifaceted artist being a dancer, sculptor and director according to the works. Aki co-founded Culture Push, a non-profit organization for art, in which diverse professionals meet through artist-let projects and cross-disciplinary symposia. Aki's performance and installation works revolve around gestures on nothing and everything. Her installations are careful arrangements of sculptural objects, and the decisive gestures in her improvised performances create feedback, responding to sound, objects and moving bodies. The constructed stories seem personal at first, yet oddly open to variant degrees of access, relation and reflection.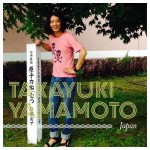 Mr. Takayuki Yamamoto
Takayuki Yamamoto was born in Aichi, Japan. As a former elementary school teacher, he creates the art that expresses a world view, which is not bound by rules of adults, by drawing out the honest reactions, creativity, and at times, the particular cruelty of children at his workshops for children. His projects portray the peculiarities of social systems and customs by which people are raised, through creative feelings that deeply lie in conversations and games among children.
Takayuki has shown his work in exhibitions around the world including Sharjah International Biennale 6 in 2000, Asian Art Museum, San Francisco, the 5th Biennial of Media Art, RMIT Gallery, Melbourne in 2012, and NUS Museum, Singapore in 2013. In 2014, Takayuki published a book titled 'Most Wanted', in which he gathered drawings of the most wanted criminals by elementary school students, offering us an insightful and occasionally humorous glimpse into the lively imaginations of the young generation.
He holds a MA in Fine Art, Chelsea College of Art and Design, London, U.K., a PGDip in Fine Art, Byam Shaw School of Art, London U.K., and a BA in Art Education, Aichi University of Education, Aichi, Japan.
Kochi-Muziris Biennale, 2016 starts from 12th December, 2016 to 29th March, 2017 at Kochi, Kerala, India.