The Japan Foundation, New Delhi organizes special Origami Workshop by Ms. Tomoko Fuse. She strives for designs with prominent straight lines, thus making the concept of "breaking" the paper pivotal in her work. The workshop will be organized in Delhi, Bhubaneswar, Bangalore and Bhutan.
Tomoko Fuse was born in 1951 in the city of Nagaoka, Niigata prefecture. In the 1980s she found her passion about unit origami, created by joining together multiple folded paper sheets. She soon became a pioneer in the field and came to be called the "Unit Queen."
Tomoko Fuse has over 90 published works in English, German, Italian and other languages.
Schedule
Delhi
Date : 18th September, 2014
Time : 18:30
Venue : The Japan Foundation, New Delhi
Bhubaneswar
Date : 19th September, 2014
Time : 18:30
Venue : NISER (National Institute of Science Education and Research), Bhubaneswar
Bangalore
Date : 21st September, 2014
Time : 10:30
Venue : Limberlink Technologies Pvt. Ltd., Bengaluru
Bhutan
1)Date : 24th September, 2014
Time : 14:30
Venue : Pelkhil School, Thimphu
2)Date : 24th September, 2014
Time : 17:00
Venue : Royal Thimpu College
3)Date : 25th September, 2014
Time : 16:30
Venue : The Bhutan Centre for Japanese Studies
Glimpses of Ms. Fuse's workshops
1. Workshop at National Institute of Fashion Technology (NIFT), New Delhi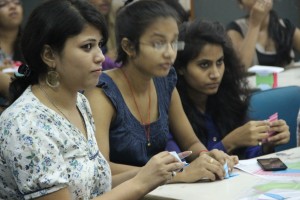 2. Special Workshop with Origami Oritai India members at JFND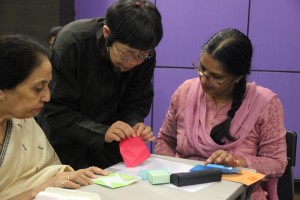 3. Workshop at The Japan Foundation, New Delhi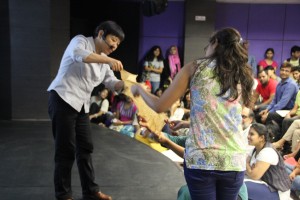 4. Workshop at St. Mary's School, New Delhi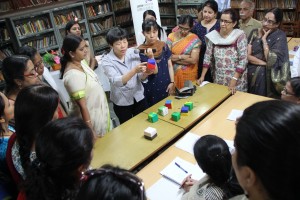 5. Workshop at National Institute of Fashion Technology (NIFT), Bhubaneswar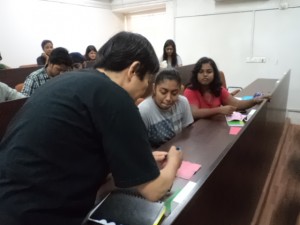 6. Workshop at LimberLink Technologies Pvt. Ltd, Bangalore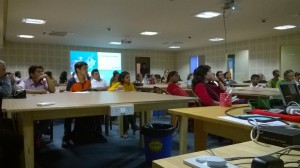 7. Workshop at Pelkhil School, Bhutan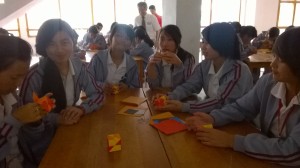 8. Workshop at Royal Thimpu College, Bhutan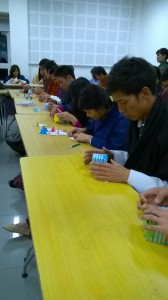 9. Workshop at Bhutan Centre for Japanese Studies, Bhutan