Come and enjoy the spectacular world of Japanese cinema at The Japan Foundation, New Delhi Office.
The theme of the month is Films based on Books written by Women Authors
Date – 15th March (Wednesday)
Time – 18:30
Duration – 135 mins
Director – Morita YOSHIMITSU
**ENTRY FREE**
Short Synopsis –
This film is based on the book written by Kuniko Mukouda. The story revolves around the four sisters who find out that their father has a mistress and a love child. They decide against letting their mother know about it and in the midst of all this, their personal problems regarding their own love lives start tumbling out one by one. When their mother suddenly passes away, they realise at her funeral that she might not have been as clueless about the affair as they previously thought. A heart-warming drama about family and love.
© 2003 TOHO, HAKUHODO, Mainichi Newspapers, Nippan / Colour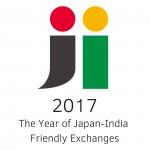 This year marks the year of Japan – India Friendly Exchanges