This Will Only Take Several Minutes / 午前2時コーヒーカップサラダボウルユートピア
A play by theatre collective, Hanchu Yuei and the Tadpole Repertory supported by The Japan Foundation, New Delhi
The Japan Foundation, New Delhi, presented a Indo-Japan collaborative theatrical production, 'This Will Only Take Several Minuites', as the very first featured presentation of The Year of Japan-India Friendly Exchanges February, 2017. The piece was presented in four cities in India, having been created by a Japanese theatrical company. Hanchu-Yuei (範宙遊泳) and that of India, Tadpole Repertory.
This time, we are happy to bring the performance to Japan, thanks to the organization by Hanchu-Yuei.
Hanchu-Yuei and Tadpole Repertory started to interact since they met at the Tokyo Performing Arts Market (TPAM) in 2014, to which the director of the Tadpole Repertory, Neel Chaudhuri, was invited by the Japan Foundation, and where he watched Hanchu-Yuei's 'Girl X' directed by Suguru Yamamoto. 'This Will Only Take Several Minutes' is the compilation of their three years' interactive work, including Hanchu-Yuei's exploration and tour to India in 2015 and 2016, and for which the companies worked for a month before the premiere.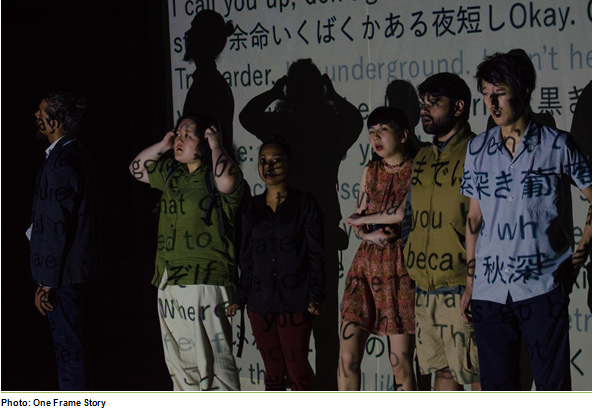 Performance Schedule
TOKYO, JAPAN
Venue: Morishita studio [C studio] http://www.saison.or.jp/studio/access.html
Date: 30th June- 7:30pm
Date: 1st July- 2:00pm and 7:00pm
Date: 2nd July- 2:00pm
Ticketed show, priced at 3,000 yen to book in advance.
To book http://www.engekisaikyoron.net/hnch-twotsm/
Plus 500 yen on the show day
Contact for Student Discount
*with Japanese and English Subtitles
Click to enlarge image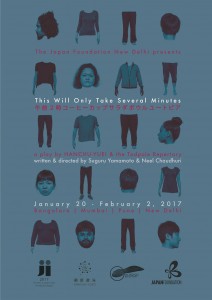 Story
This Will Only Take Several Minutes' is set in a city not far from yours. Six strangers confront themselves and each other, seeking out their place and purpose. They grapple with hunger and sickness, love and solitude, through their shadowy pasts and the foggy present. In all of this there is, but, one certainty – that they cannot escape this place and must try anything they can to bear it. People speaking different languages and having diverse cultures are getting connected and gathering the threads of one's story and time.
Directors
Hanchu-Yuei's Suguru Yamamoto has received attention not only in Japan but also from other Asian countries, for his unique staging combining the projected letters, movies, images, colours, lights and shadows with actors on the stage, and for his script questioning audiences' sense of ethics. His counterpart, Neel Chaudhuri is originally from Bengaluru, who, now, is a Delhi-based director leading the rising Tadpole Repertory. Neel has been highly acclaimed in India, having being awarded the Hindu Metro Plus Playwright Award in 2010 and Mahindra Excellence in Theatre Awards in 2015.

Casts
Written and Directed|Suguru Yamamoto and Neel Chaudhuri
Cast|Ayana Shiibashi, Bikram Ghosh, Kan Fukuhara, Mikie Tanaka, Piyush Kumar, and Shaik Sheeba
Script Translator|Christopher J Gregory Original Music|Samar Grewal
Lighting Designer|Anuj Chopra Lighting cooperation|Nami Nakayama
Stage cooperation|Tomomi Nakamura Stage Manager|Risa Fujie
Production Coordinator|Misako Futsuki 
Production Manager|Hatsumi Kakinoki Producer|Momo Sakamoto
Supported|The Japan Foundation, New Delhi
       PURISSIMA Steep Slope Studio Chiranjit Das Jahnvi Sreedhar 
Yashas Chandra Kana Kitaoka
Grant|THE SAISON FOUNDATION
Organized|Theater Collective HANCHU-YUEI SANKAKUNOMADO
Glimpse of the performances from Tour in India February, 2017.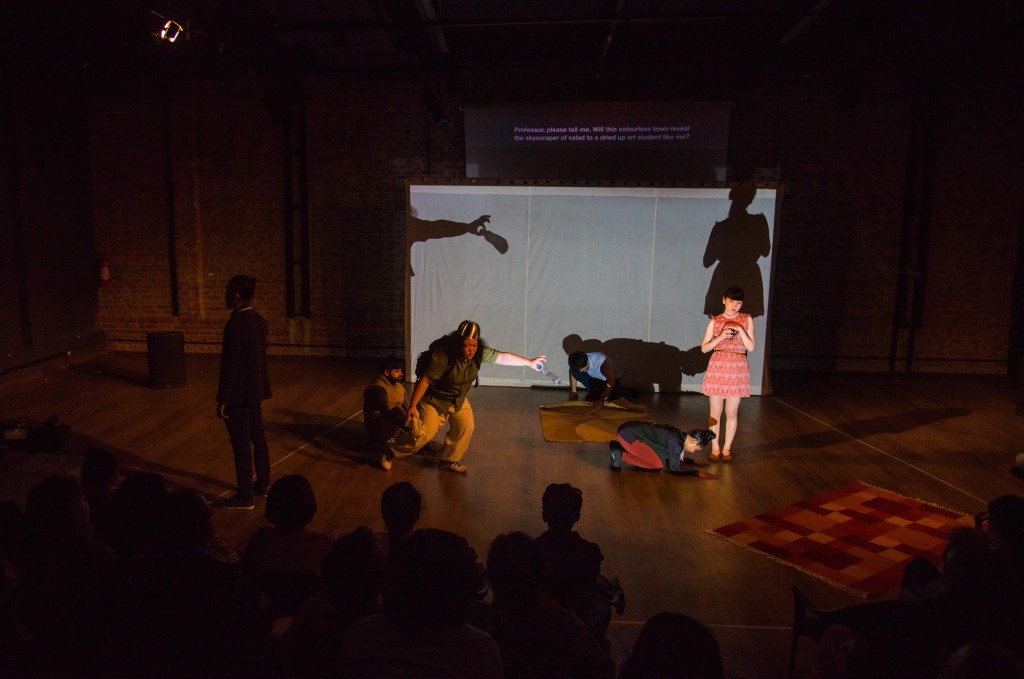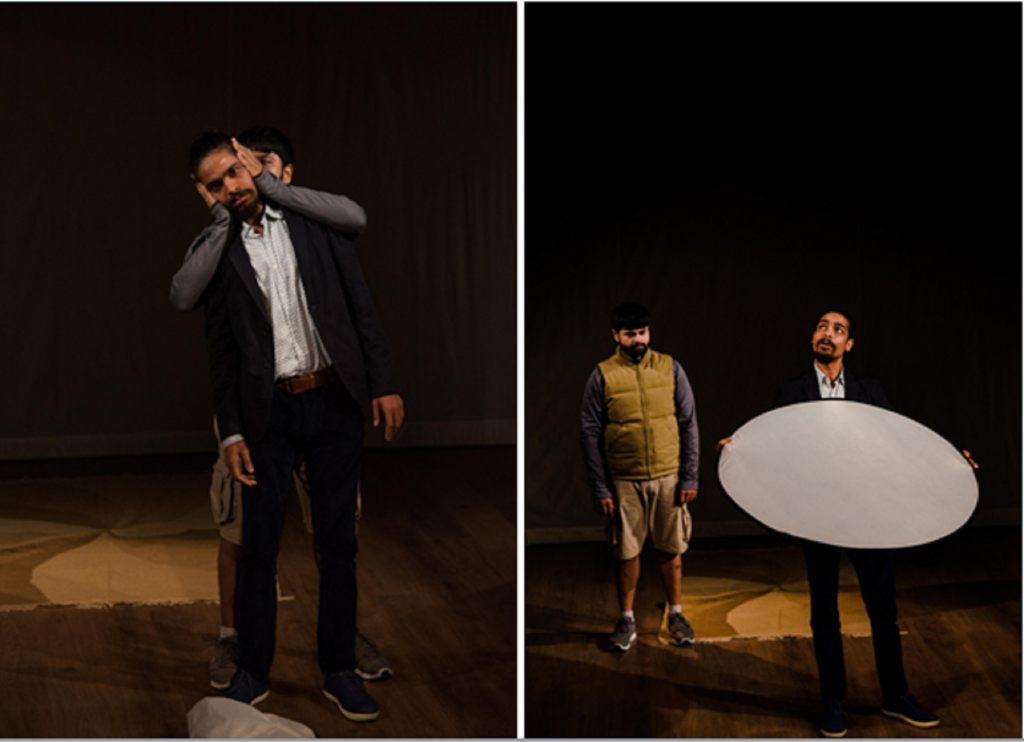 Photo: One Frame Story