The Japan Foundation, New Delhi, in collaboration with Clark House Initiative in Mumbai, presented two-sided exhibition, Kazuko Miyamoto: Bodily Tactics, curated by Luca Cerizza, and, Kyoto Casual, curated by Zasha Colah. This was the premiere exhibition to consolidate beautiful and potent works in the motif of body and street by Kazuko Miyamoto. Also, for the first time, a performance of Eiko & Koma was presented in India after years they had been initially invited by an Indian choreographer, Chandralekha.
Also, the exhibition was one of the collateral events with India Art Fair 2015, and this is the 8th part of our Creative Platform Series, which embodies the international exchange experience between Japan and India. Zasha Colah had visited Japan in 2013 through the Invitation Programme for Curators by the Japan Foundation, and this exhibition was organised based on her experience in Japan. Talk, performance and panel discussion on the exhibition were also arranged.
We hope that the exhibition offered an opportunity to share, with the visitors, the art works collaborated between different cultures and styles with a supple sensitivity, and the art works created during the various transition periods in Japan.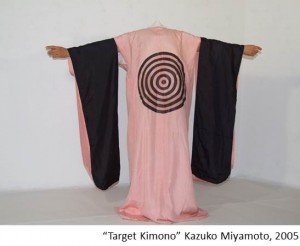 Bodily Tactics
Artist: Kazuko Miyamoto
Curator: Luca Cerizza
Through a selection of artworks and documents belonging to different phases of her career, the exhibition aims to analyse the crucial role played by the female body in the practice of Kazuko Miyamoto (Tokyo, 1942, lives in New York). From the early minimalist-oriented works of late 1960s and 1970s to the photographic works of the 1980s and 1990s, and from the sculptures and installations to the various performative activities, in Miyamoto's work, the female and erotic body recurs as a form of resistance and opposition, as a critical tool to scrutinize social and aesthetic conventions. It is already a clear attitude in her early phase when, as an assistant of Sol Lewitt, she forced the boundaries of minimal orthodoxy.
Kyoto Casual
Artist: Eiko & Koma, Yuriko Ando Lochan / Dumb Type (1984-87), Michiko Tsuda, Poonam Jain, Amol Patil, Shinobu Mikami
Curator: Zasha Colah, Clark House Initiative
The layering of red-orange-black volcanic rock in Kyoto is a metaphor for a culture, known in Kyoto as 'Kyoto Casual'. It is a lightness of cultural production that puts side-by-side classic forms with radical contemporary art, avant-garde with artisanal, international with national and local within a single narrative of one spurring and driving into being the other. This exhibition considers the strategies of choreography and body movement as a medium used by artists crossing generations, genres and national identities, with an ease of vocabularies that gain in meaning, through the simultaneous contexts and histories they push to the surface.


No Wave, from 'Fluttering Black', Eiko and Koma, 1979

Exhibition
Date: 23 January to 28 February, 2015 (closed on Sundays and public holidays)
Time: 11:00-19:00
Venue: The Japan Foundation, New Delhi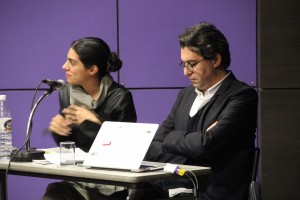 Exhibition Preview | Talk
Date: 23 January, 2015
Time: 19:00
Venue: The Japan Foundation, New Delhi
Performance & Panel Discussion
Date: 30 January, 2015
Time:19:00-19:05 Introduction on the exhibitions
19:05-19:20 Performance 1
(Michiko Tsuda with a dancer,
Rachnika Goyal)
19:25-20:10 Panel Discussion
(Curator: Zasha Colah and the Artists; Yuriko Ando Lochan, Michiko Tsuda,
Poonam Jain and Amol Patil)
20:15-20:30 Performance 2
(Michiko Tsuda with a dancer, Rachnika Goyal)
Venue: The Japan Foundation, New Delhi
Entry free for all the above events.