Exhibition Details –
Date – 18th February to 26th February
Time – 10 AM to 7 PM
Venue – Bikalpa Art Center, Pulchowk-3, Lalitpur, Nepal
>>Entry Free<<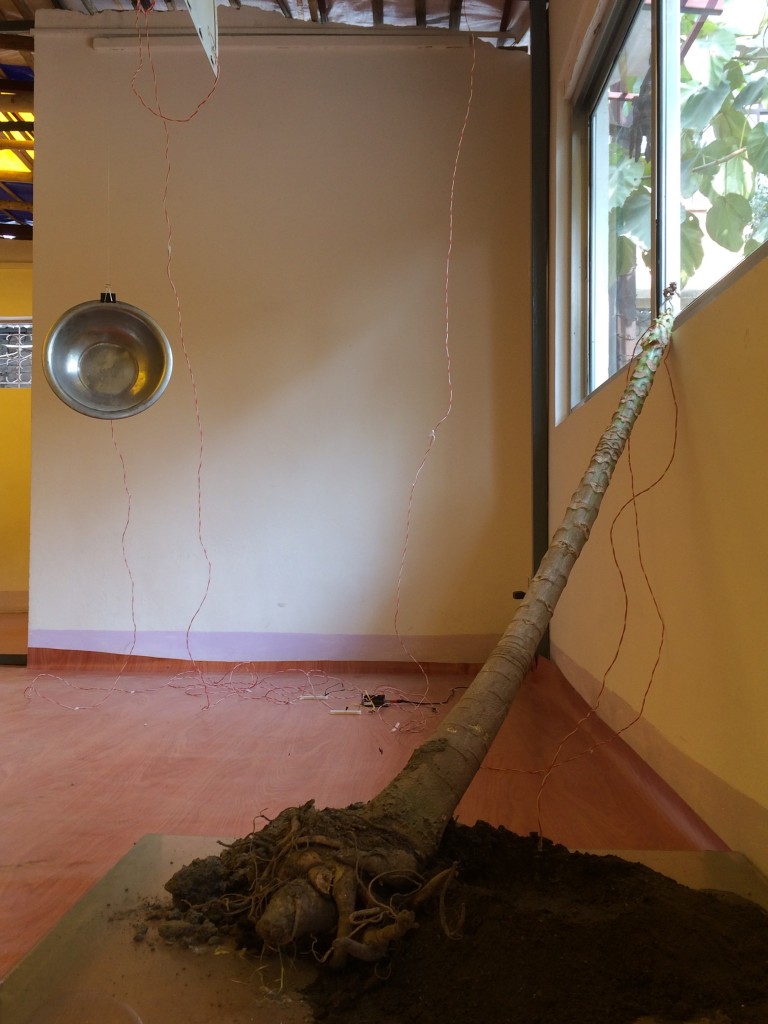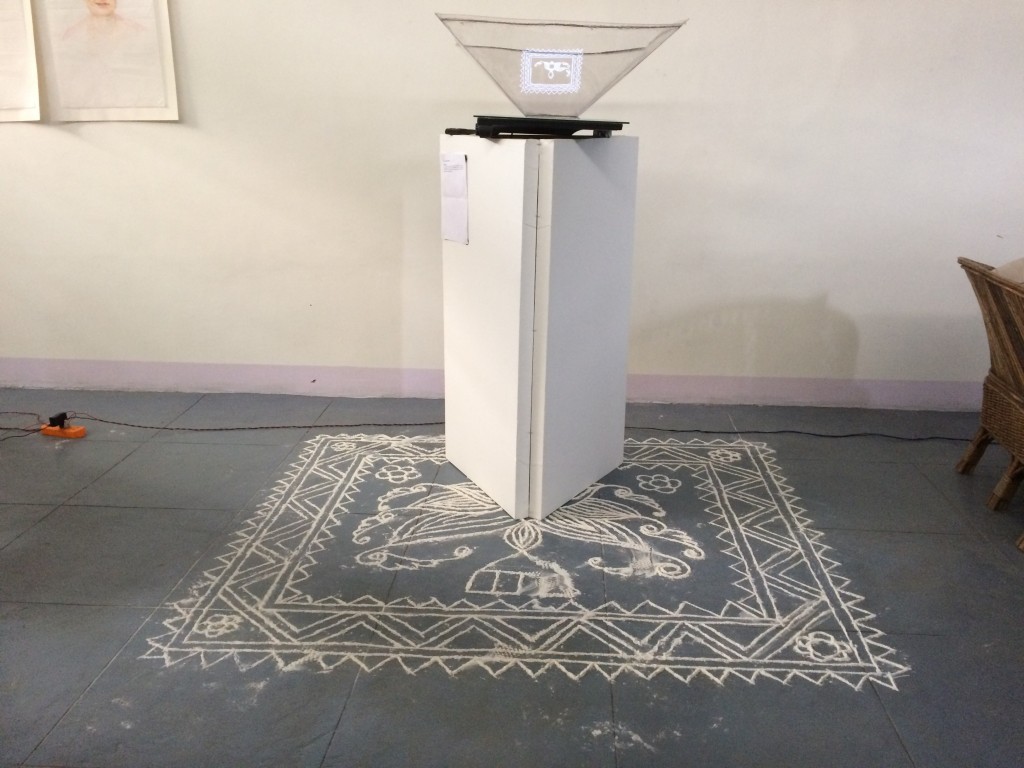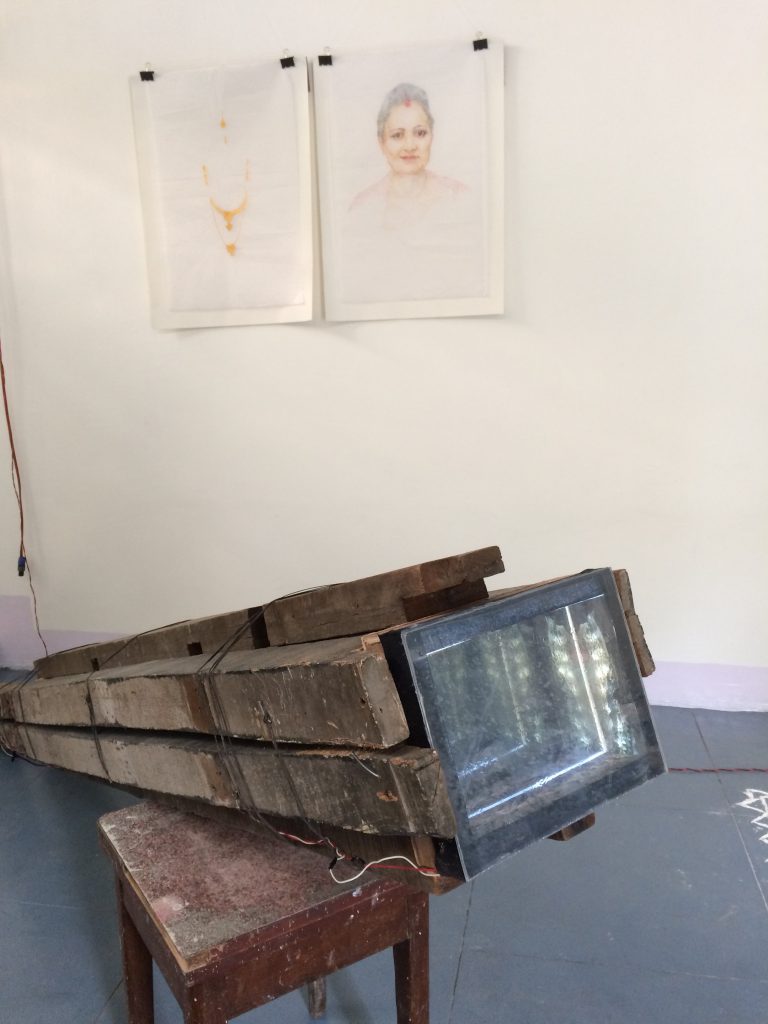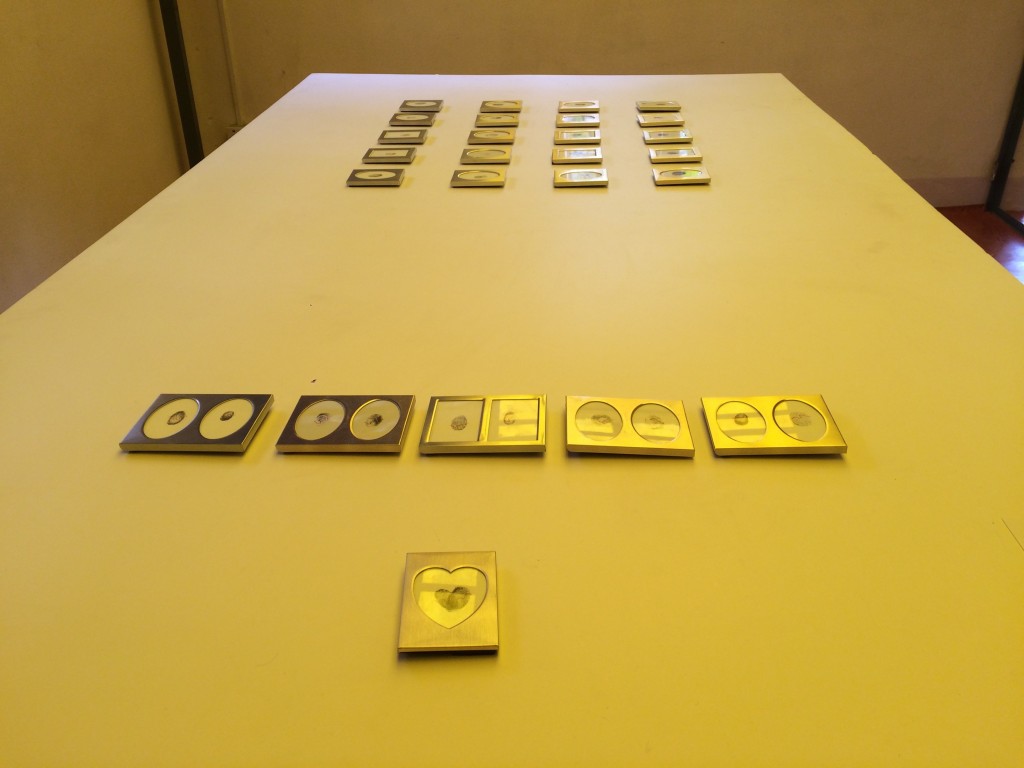 The BAC Trans Studio project is a multiple mechanism based holistic in-out studio exchange program. This program is open for and includes multi disciplinary visual artists, filmmakers, scientists, musicians and engineers. This program aims to support, educate and make youth aware/mobilized through the arts, by producing profiling opportunities and exposure in the changing socio-cultural context of Nepal. It gives a platform for professional growth, networking and global exposure.
This project consists of series of workshops, trainings, presentations, cultural tours and lots of interactions. There will be two public expositions; one in the mid of the program as 'Evening with the Artists' open studio and one at the end as the 'Final Exhibition'.
Shun Owada: Japan
This work was conceived from the relationship between nature and artifacts, and the story on the Kathmandu Valley.
About 8000 years ago, the Kathmandu Valley was a lake, the lake dried up over the years and the city was formed. This geological fact is also described as a legend that Manjushree flew down to the Kathmandu Valley, cut the mountain and drained water. What I am interested in is the relationship between this natural phenomenon and the mythology. Since 8000 years, humans have observed, memorized and handed down this natural phenomenon beyond generations. Probably humans have used their voices until people acquire letters and this story can have a firm form.
Ancient voices are not recorded. It melts among stories and things.
In this sound installation, the humidity of the soil is measured by a sensor, and according to the value, a voice saying "Manjushree" is variously time-stretched from 8000 times to equal scale. The modulated voice vibrates two objects by the special contact speaker and is reverberated through them.
Supported by the Japan Foundation, New Delhi
………………………………………………………………………………
Satya Shila Kashajoo: Nepal
POLITICS
I was never interested in politics and do not want to get involved in any political activities. There are other people and my friends who also do not want to get stuck in political web. This situation has adverse effect in education system and all most all students want to go abroad for good education and better opportunities because of political situation. I realize we are not separated by the politics, though we are not interested we all are suffering with it.
Binod Pbinodangeni: Nepal
Nepal Government executes billions of Nepalese rupees for an annual budget. Other billions are received as donation and helping aid from foreign country to Nepal Government. This is really a huge and enough amount to use for development of a country in different sectors. Unfortunately, none of that amount has used in required development sectors. Every citizen of our country, are facing a common problem of waste, water, transportation, education and many more.
Through this project, I am trying to address the common problems we are facing on daily basis in transportation, water distribution and waste management system. When you stand 150 cm apart from ultrasonic sensor the first problem is addressed with light and sound. Same goes with other two when you stand 100cm and 50cm apart from the sensor.
Mahima Singh: Nepal
Impermanence
This project is driven by the concept of life and death. Our existence, by and large, tends to be materialistic and is therefore ephemeral. When we die, we leave behind all the materials that we cherish and even our body that holds our soul and our conscience.Life indeed is very fragile, even a blow of wind can take it away. The world and times that we are living in is characterized by quite a lot of violence, lethal diseases, unpredictable natural calamities and terrorism to name but few all of them taking their toll on the fragile human life. In 2015, I bore a firsthand witness to one of those large scale destructions in the country of my origin as thousands of people perished in no time in a 7.9 magnitude earthquake. On the face of it, the data says that close to 9000 people died but the damage it caused to the ones who survived that scare is beyond imagination.Many of us lost our loved ones- mothers, fathers, daughters, sons, uncles and aunts. I lost my sister.
Rabindra Shrestha: Nepal
War or No War
We are all connected. We look different. We live in different geographical landscape, society, have different language, culture, etc. Every human is different from other and one reason to prove this is the difference in human finger prints. Each of us has his/her own unique finger prints that don't match with other's. However, we all have same red blood rushing through our veins and humans from all around the world have similar feelings and emotions. That's why in some way we all are connected to each other.
Currently I am working in this very theme that is 'We all are Connected'. For that I worked with finger prints and showed that connection through red line. As my theme has a broad prospect I am working on it to make it Global Peace Project. With this reason I believe this Trans Studio Project-BAC can help me to share my Global Peace Project with entire world.
Think about those groups of people who are busy making weapons. In the name of change they are killing others. When I was writing this statement Pakistani Hospital was attacked and in that bomb blast 72 people died and more than 112 people were injured. Then after few days of that attack on August 11 and 12; at different cities of Thailand 12 bombs were blasted killing three and injuring 30 people. These kinds of news disturb me a lot. Many questions haunts me like; why are these things happening, aren't we all connected, if the things seen on screen disturbed me so much then what's the condition of people facing it, how might the parents deal with their crippled children, how much pain and agony they are carrying, the person alive yesterday died today, what's our societies faith, so many violent activities, for no reason people are getting killed, they are losing their homeland and are forced to be refugees. In a way there is a civil war going on in present time in our society and in the whole world. All these facts make me think what can I do being an artist, how can I contribute being an artist and what elements do I use as my motifs for my artwork.
Bhardutiya
Hari Om Mehta is a visual artist from Saptari based in Kathmandu. He is currently pursuing Master at Tribhuvan University, Central Department of Fine Art. His works are mostly influenced by socio political issues. He expresses his with mix medium and his works are mostly installation, performance.
Bikalpa Art Center
Pulchowk-3, Lalitpur, Nepal
www.bikalpaartcenter.org