Come and enjoy the magnificient world of Japanese Cinema at The Japan Foundation, New Delhi Office.
The Theme of the month is Films based on Books written by Women Authors
Date – 31st March, 2017 (Friday)
Time – 18:30
Director – Jun ICHIKAWA
Duration – 105 mins
**ENTRY FREE**
Short Synopsis –
This film is based on a novel by the writer Banana Yoshimoto. The story revolves around Tsugumi, a young girl with fragile health due to which she has been spoiled by her parents, making her petulant and selfish, especially with her friend Maria. However, her beauty has earned her admirers who don't take it kindly when she starts dating Kyoichi. One day, out of jealousy, they attack Kyoichi and kills Tsugumi's pet as well. This engrages Tsugumi who plans revenge. However, will her delicate health allow her to go through with her plan?
© 1990 Shochiku-Fuji, FM Tokyo, Yamada Right Vision Corp/ Colour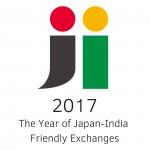 This year marks the year of Japan – India Friendly Exchanges