Japanese Film Festival
Modern Japanese Women: Finding the Strength Within
The Japan Foundation is please to present this film festival with the theme "Modern Japanese Women: Finding Strength Within" to celebrate the strength and courage of women in Japan and all over the world. Through this festival, we are striving to show how the women in Japan live today, growing from strenth to strength in a rapidly changing world.
Dates : 15th November, 2016 to 19th November, 2016 at 6:30 pm
A talk session will be held with Ms. Anandana Kapur (Film Maker, Author and Social Scientist) on 19th November, 2016 from 5:30 pm onwards at The Japan Foundation, New Delhi Hall followed by Movie screening: Au revoir l' eteほとりの朔子.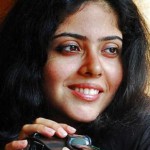 Ms. Kapur has previously worked on broadcasting television and is a published author on Culture, Communication Paradigm and Film Studies. Besides holding lectures, she is also a wiki educator and likes to travel, photograph and collect folklore.