The Japan Foundation, New Delhi, presented Musical Performance- Shakuhachi Meets Pena, the first collaborative performance of Japanese and Manipuri traditional music by a shakuhachi player from Japan, Hiromu Motonaga, and a pena player from Manipur, India, Mayanglambam Mangangsana.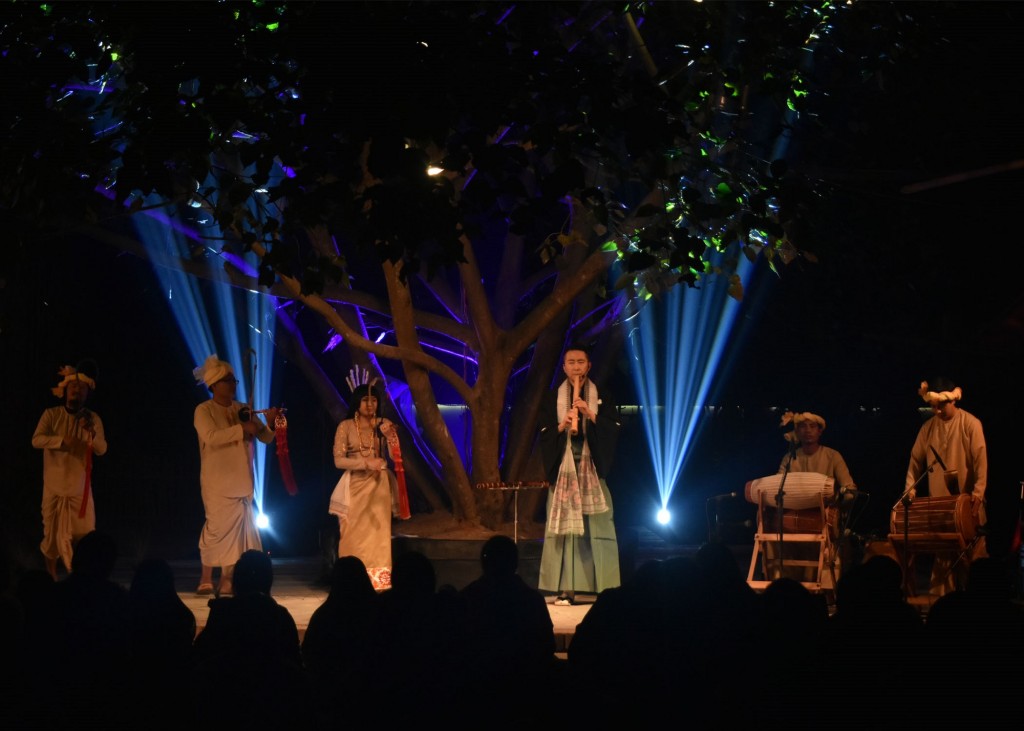 Instruments
Shakuhachi is a Japanese traditional wind instrument made of bamboo. It is said that its sound describes the full range of natural life on the earth, and the instrument is a symbol of the elegance of Japanese traditional culture. Pena is a mono string fiddle instrument of the Meitei community of Manipur, India and some parts of Bangladesh.
Musicians
Hiromu Motonaga was born in 1974 in the Yamaguchi prefecture of Japan. Hiromu is currently the operating manager of the NPO Pro Musica Nipponia, an orchestra of Japanese traditional instruments. Mangangsana started learning pena under Guru Lelmapakpam Yaima in 1977 then under Guru Thangam Thoba and Khangebam Mangi. He was awarded the Ustad Bismillah Khan Yuva Puraskar in 2008, and he is a leader of a Manupuri traditional music group, Laihui, which aims to connect the entire Asian Continents through arts in order to bring harmony within their diversity.
Event
Hiromu and Mangangsana offered workshops, created a collaboration work, and performed in the state of Manipur for eight days, and performed in Delhi, where percussionists and singer of Manipur joined. Despite the fact that Hiromu and Mangangsana initially had met each other in Japan ten years ago and that they performed together for the first time, the sound of shakuhachi and pena resonated as if they had performed together since a long time ago. Their harmony sounded nostalgic, tender yet strong.
(All events are admission free)
Workshop
Imphal, Manipur
23rd November to 25th November, 2016 at Laihui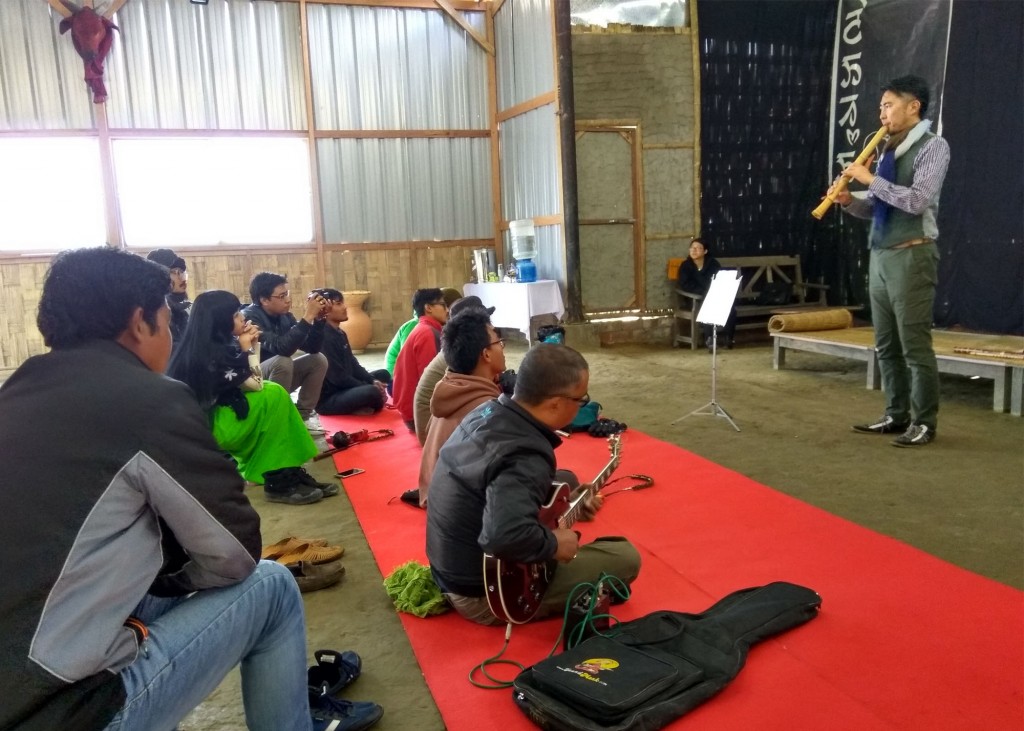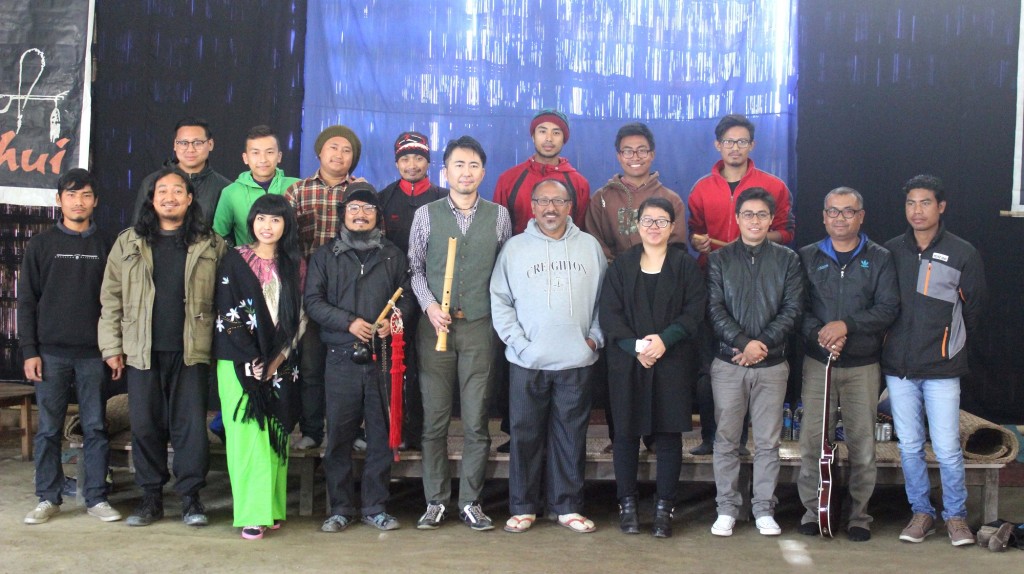 Performance
Imphal, Manipur
25th November, 2016 at Laihui
28th November, 2016 at Giving Tree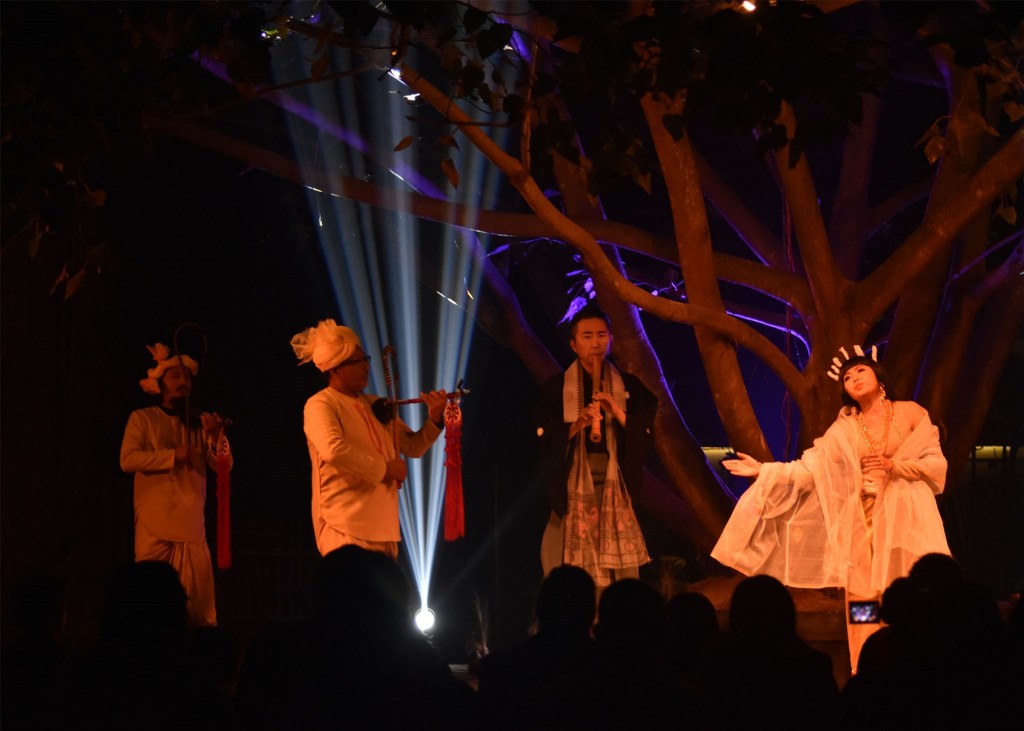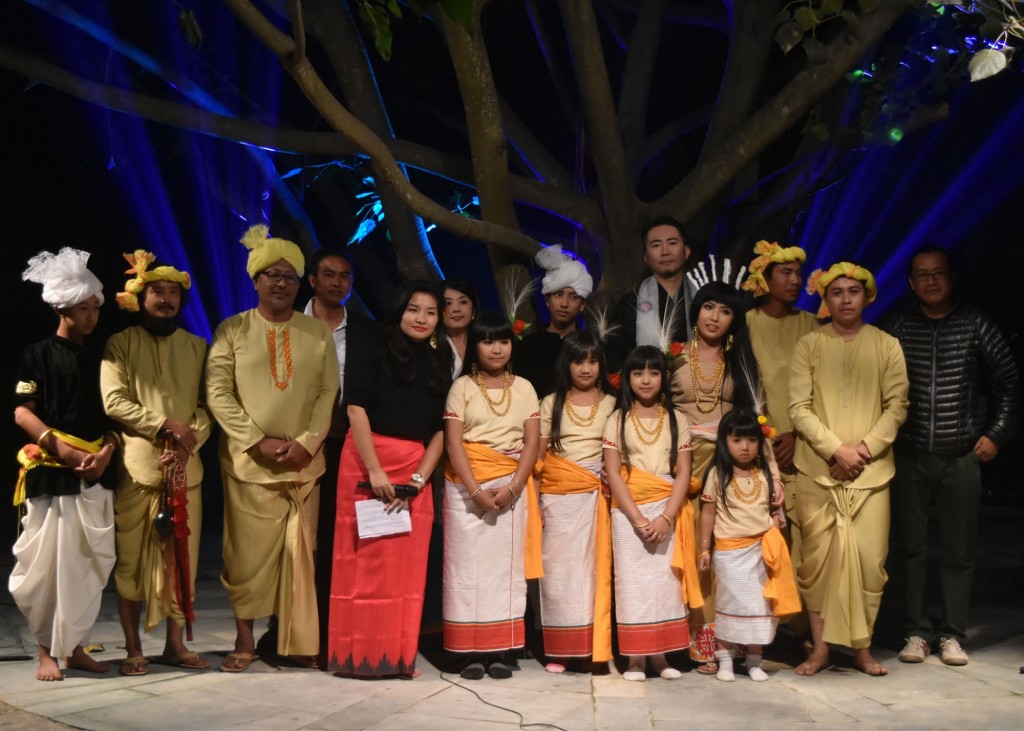 Delhi
2nd December, 2016 at Delhi Karnataka Sangha (Sector-12, R.K. Puram, Near Ring Road)