The Japan Foundation, New Delhi organised one-week field trip for a Sendai-based dancer/choreographer, Rika Chiba, in order to seek a way to connect Sendai and India through dance. Sendai is the capital city of Miyagi prefecture in Japan, where was hit by the Great East Japan Earthquake. During the field trip, Rika conducted a workshop for the fifteen dancers of the Danceworx, in Gurgaon, on sound and body movements. Having met and heard opinions of various dancers of different backgrounds, she found her own answer to her question, 'how would you deliver your message or raise a question to the society as a dancer?', and was inspired, finding her perspective towards society and dance.
Field Trip
Date: 29th April, 2015 to 5th May, 2015
Institutions/Companies visited:
♦ Delhi- Ganesh Natyalaya, Bhoomika Dance Centre, A Unit of Performing Arts, Sadhya, The Gati Dance Forum
♦ Bengaluru- Shoonya- Centre for Art and Somatic Practices, Lshva, Natya Stem Dance Kampi, Attakkalari
Workshop
Date: 4th May, 2015
Time: 11:00 – 13:00
Venue: The Danceworx, Gurgaon
Rika Chiba (Dancer, Choreographer)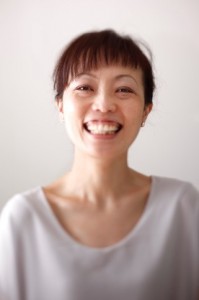 Born in Sendai city, Miyagi prefecture, Japan, Rika Chiba started her classical ballet dance training from the age of three. She is a choreographer exploring the potential of bodily expression, following her own curiosity, and a dancer expressing her joy and wistful sense of dancing. Based on classical ballet, she goes beyond boundaries integrating visual images, arts, music, texts and non-theatrical spaces. After 2011, when the Great East Japan Earthquake occurred, Rika established Karada to Media Kenkyusitsu (Laboratory of Body and Media) with Miya Ito. Also, she has planned and worked for several projects including Odorini ikuze!! II, MDM dance project, Dance Film Festival, and Dance and Media Japan (Dance Media Festival), to create a city which would "tickle" people's hearts, and to offer a playful spirit to people. She is now the representative of the Ballet Company~demain~, a member of HyperWind, and an administration officer of the Association berre Astié.
Report
Her report on the field trip is available
English Japanese
'How would you deliver your message or raise a question to the society as a dancer?' – 'I feel happy, even if I am in blue.'
The idea grew in my mind and reminded me of the words of Santosh-ji, 'happiness and peace'.
When people think about a 'society', vague ideas tend to come up, because 'society' sounds huge, broad and complicated. However, it is simpler- you connect with someone around you, meet new people, and make bigger circles to be happy. In this way, there is no difference between India and Japan. I could see there will definitely be more people for me to meet in the future.