The Japan Foundation, New Delhi invites you to "Reading Place, Reading Space – Japan in the eyes of a curator, artist and designer "
The Japan Foundation has held an Invitation Program for Asian Curators in Japan this September, for which it invited two curators and one designer from India. Through the three weeks intensive program, they have covered various aspects on art, design and curation with participants from other Asian countries. 
And we are also planning an exhibition by 2 artists from India and Japan next February based on the Artist-in-Residence program in Aomori, Japan which took place this summer.
We would like to invite them, other artists and curators to discuss various perspectives in contemporary art and design in the Asian context. We hope you can attend these events where they share their experiences and thoughts with you.
1. Art
Date: Tuesday, 17th Dec.
Time:18:30-
Speakers: Manisha Parekh (artist) and Akansha Rastogi (associate curator of Kiran Nadar Museum of Art)
Moderator: Tomoko Kuroiwa (independent curator)
2. Design
Date:Thursday, 19th Dec.
Time:18:30-
Speaker: Ishan Khosla (designer and director of Ishan Khosla Design)
Moderator: Mayank Mansingh Kaul (curator and textile designer)
Venue : The Japan Foundation, New Delhi
Manisha Parekh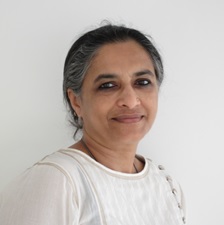 Manisha Parekh is an artist based in Delhi. She has done solo and group shows nationally as well as internationally. She has also worked as External Examiner to Painting Department, Faculty of Fine Arts, M.S. University in 2010 and Guest Faculty – Department of Fashion Design, National Institute of Fashion Technology, New Delhi. She was invited to artist-in-residence program in Aomori Contemporary Art Centre, Aomori this summer. She also won Erasmus Award – Hochschule der Kunste, Berlin, Germany 1993 and Lalit Kala Academy Award in Printmaking 1991.
Akansha Rastogi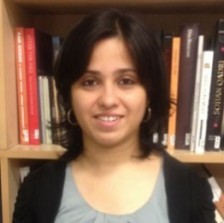 Akansha Rastogi is a researcher working on Indian modern
and contemporary art. She is currently an Associate Curator,
Programming and Exhibitions at the Kiran Nadar Museum of
Art (KNMA). Her recent exhibition includes Zones of Contact:
Propositions on the Museum and Inhabiting the Museum
series at KNMA. Rastogi is part of an artist collective WALA.
She is the recipient of Research Grant from IFA, Curatorial
Research residency in Switzerland by Pro Helvetia, Getty
Foundation Travel Grant to Brazil, Asian Curators' Research
program by Japan Foundation, IFA-Khoj Curatorial Residency
2011 and FICA Public Art Grant.
Tomoko Kuroiwa
Tomoko Kuroiwa lives and works in Delhi as a freelance coordinator and curator. Before moving to Delhi in 2009, she had been working for the Mori Art Museum (MAM), Tokyo, as an assistant curator. She has engaged in the Museum's inaugural show "Happiness-a survival guide of art and life" curated by the then director, David Elliot in 2003, and worked for numerous MAM exhibitions including "Chalo India! -A New Era of Indian Art " in 2008-9. She also worked as a project coordinator for "Journey to the West" at LKA, organised by the Japan Foundation last January. Recently, she worked as a research collaborator for the Fukuoka Asian Art Museum for the next Fukuoka Asian Art Triennale in 2014.A regular contributor about the Indian Art to the Japanese Art Magazine, BT.
Ishan Khosla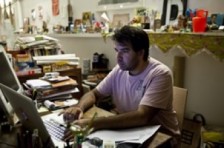 Ishan Khosla is a visual artist and designer based in New
Delhi, India. He has an MFA in Design from School of Visual
Arts, New York and studied and worked in the US for a period
of 12 years. Through his designs, he often gets interested in
deciphering India's very own culture. Ishan is a finalist of the
prestigious Young Creative Entrepreneur Award (British
Council). He was invited to Japan as art of the Asian Curator's
Program in Fall 2013 and has also been visiting the Netherlands on several occasions on invitation by the Dutch
government as part of delegations of leading Indian designers.
Ishan Khosla has exhibited at the United Art Fair, Delhi;
20 under 35, at Alliance Francaise; Edge Condition, in London
and at the Kona Design Pop-up, in Dehi.