We informed you that JETRO organized "Japan Career Promotion Forum INDIA 2023″, a webinar focused on Indian University students aiming to build their career in Japanese companies in Japan or India. It was focused on various career opportunities and working environment in Japan, business scenario and the trend of global talent acquisition. It also featured presentations from companies that are utilizing Indian talents for their international business, bilateral relations between India and Japan, and Japan's Immigration Policy.
We requested as many students to participate in the webinar as possible, as this event, hopefully, enhanced the knowledge of students about career opportunities in Japan, working & living in Japan and ongoing economic development between India and Japan.
Event Details:
Date: 28th June 2023
Time: 4 pm to 5:10 pm IST
Language: English
Contents:
Job Opportunities in Japan
Voices of Indian professionals living in Japan
Business & Economic Relations between India and Japan
Japan's Immigration Policy
JETRO's support for international talent ("Open for Professionals")
Click Here for the brochure with registration link.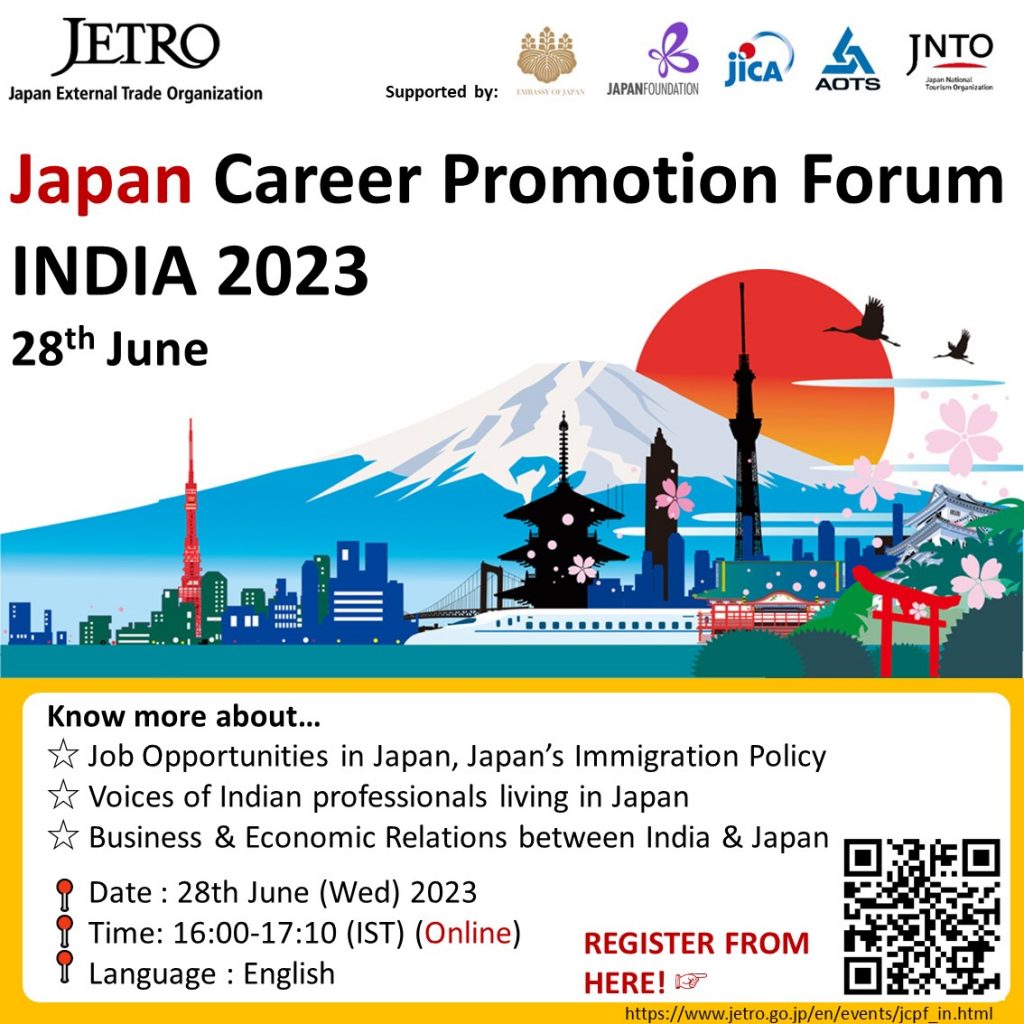 For more information & entry: