Come and enjoy the spectacular world of Japanese cinema at The Japan Foundation, New Delhi Office.
The Theme of the month is Love Stories~Different Kinds of Love
Date – 22nd February, 2017
Time – 18:30 pm
Duration – 128 mins
Director – Naoto KUMAZAWA
**ENTRY FREE**
Short Synopsis –
This film is based on a popular anime, set in a high school. It is the hilarious and adorable story of the protagonist Sawako who looks scary on the outside, but is actually a cheerful but shy girl. Seeing Sawako's real nature, her popular and friendly classmate, Kazehaya befriends her and secretly starts to develop feelings for her. Their friendship helps Sawako to open up more and make more new friends, making life much more enjoyable for her. As the year goes by and their high school life progresses, will Sawako and Kazehaya ever find out about each other's real feelings?
©2010 NTV, SHUEISHA, TOHO, YTV, VAP, Amuse, D.N. dreampartners, Production I.G,, NIKKATSU, STV, MMT, SDT, CTV, HTV, FBS / Colour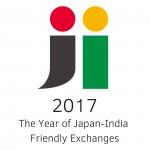 This year marks the year of Japan – India Friendly Exchanges