The Japan Foundation, New Delhi, presented performances and participatory demonstration of Shishi Odori by Gyozan School Maikawa Shishi-Odori, in India and Bhutan. Shishi Odori is a performing folk art, and it literary means 'deer dance'.
The troop of Shishiodori firstly performed at the Sangeet Natak Akademi in Delhi, India. Despite the hot and humid climate in Delhi, they presented an energetic performance, which the audience enjoyed. The event in Bhutan opened the Japan Week organised by the Embassy of Japan in India, for celebrating the 30th anniversary of the diplomatic relationship of Bhutan and Japan. The performance was held at the open-air space at the Clock Tower in Thimphu, Bhutan, where passers-by and tourists stopped to watch the rhythmical deer dance accompanied with the drums. For the finale, they danced with the Royal Academy of Performing Arts of Bhutan. Since the troop is from Iwate, one of the parts of Tohoku region of Japan hit by the severe earth quake in 2011, and Bhutanese people offered support for the disaster area, this performance meant to express their gratitude and blessings towards the support.
The event was supported by All Nippon Airways Co., Ltd. and collaborated with the Sangeet Natak Akademi.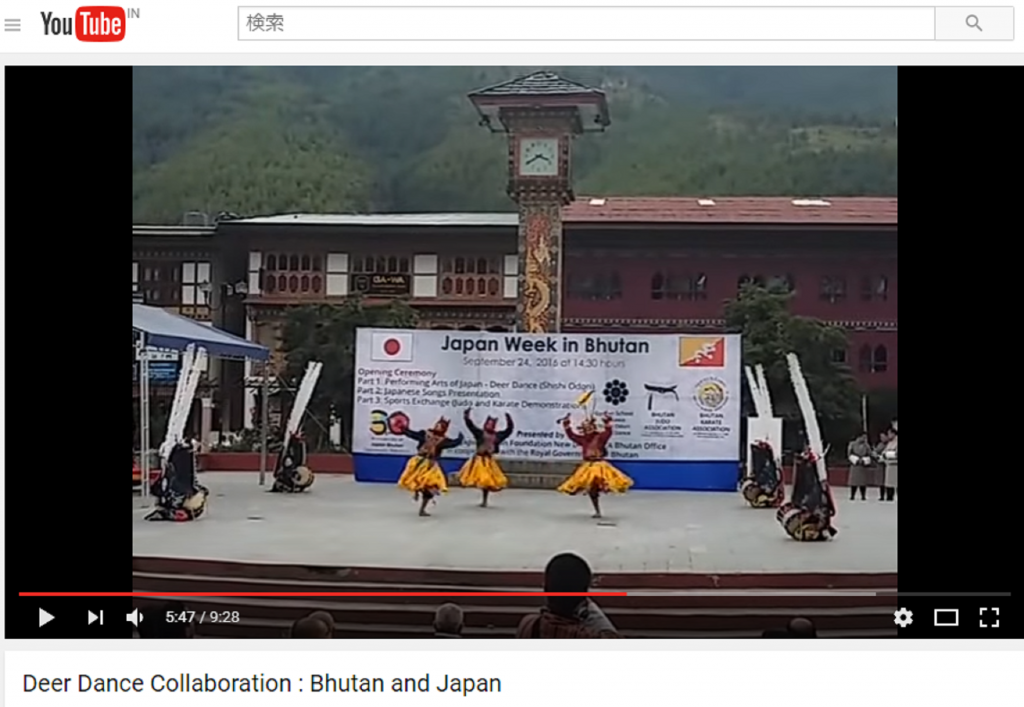 To watch the video visit https://www.youtube.com/watch?v=sr5ic_lOhJo
Shishi Odori is one of the performing folk arts handed down until today in the Tohoku region of Japan. It is performed as a part of different rituals, such as requiem, memorial service for ancestral spirits, for purifying evil spirits, and sometimes for expressing gratitude for an abundant harvest. There are many schools of Shishi Odori and each has its own dance styles and costumes, among of which, the Gyozan School Maikawa Shishi–Odori group presented the one of drum-dance-style. The dancers of the group were Koichi Sato, Shutaro Koiwa, Takeshi Yoshida and Kosuke Hachiya, and they presented performance and participatory demonstration in Delhi, India and Thimphu, Bhutan.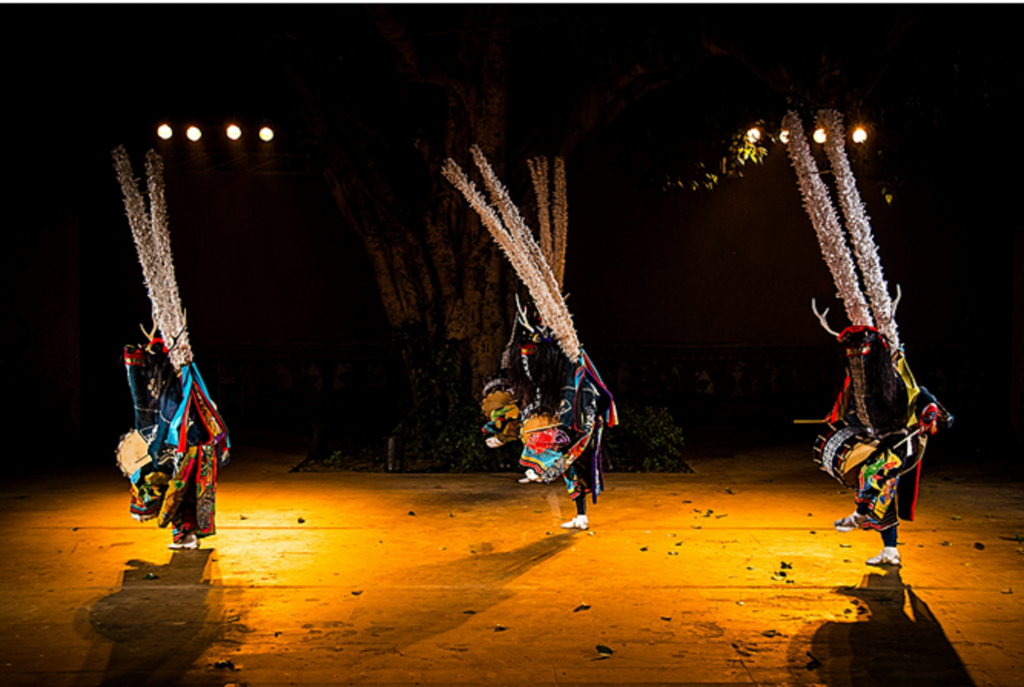 (Photo: One frame story)
Delhi, India
Performance and Participatory Demonstration
Date: Wednesday, 21st September, 2016
Time: 19:00
Venue: Meghdoot 1, Sangeet Natak Akademi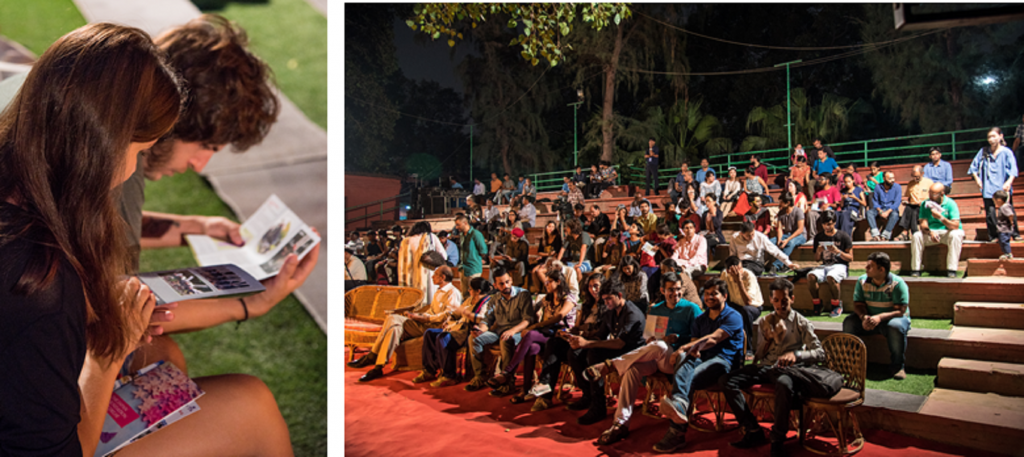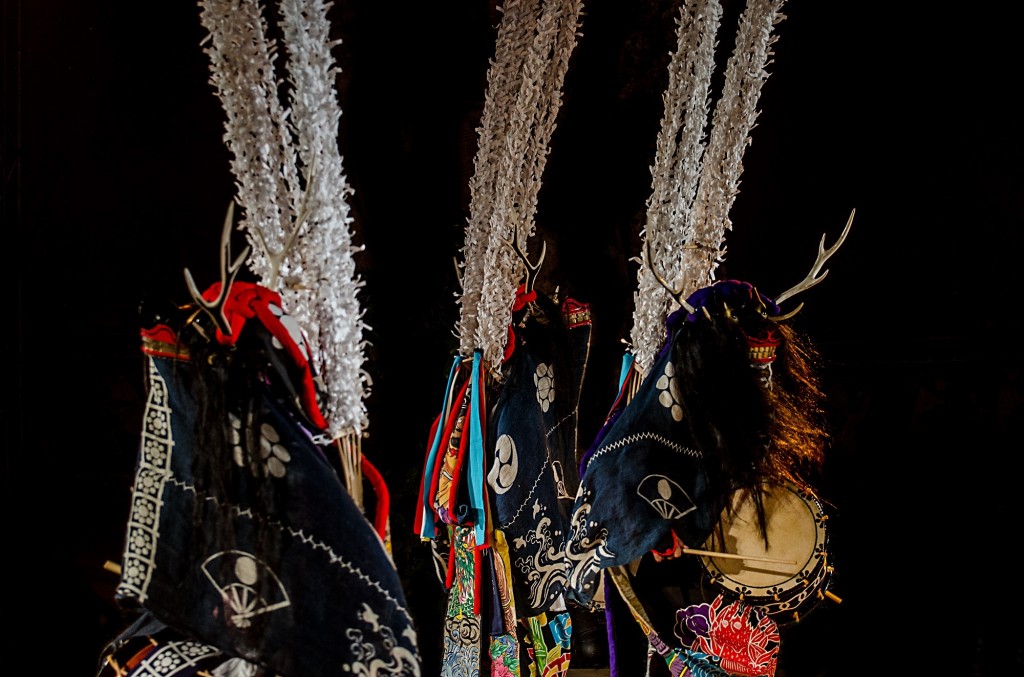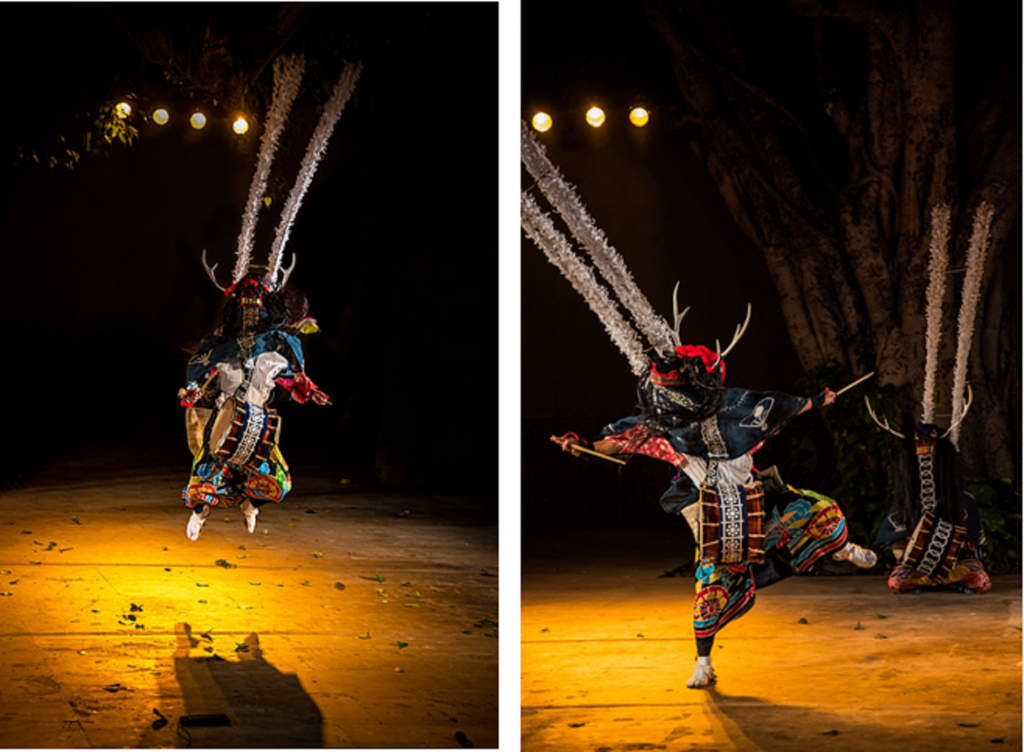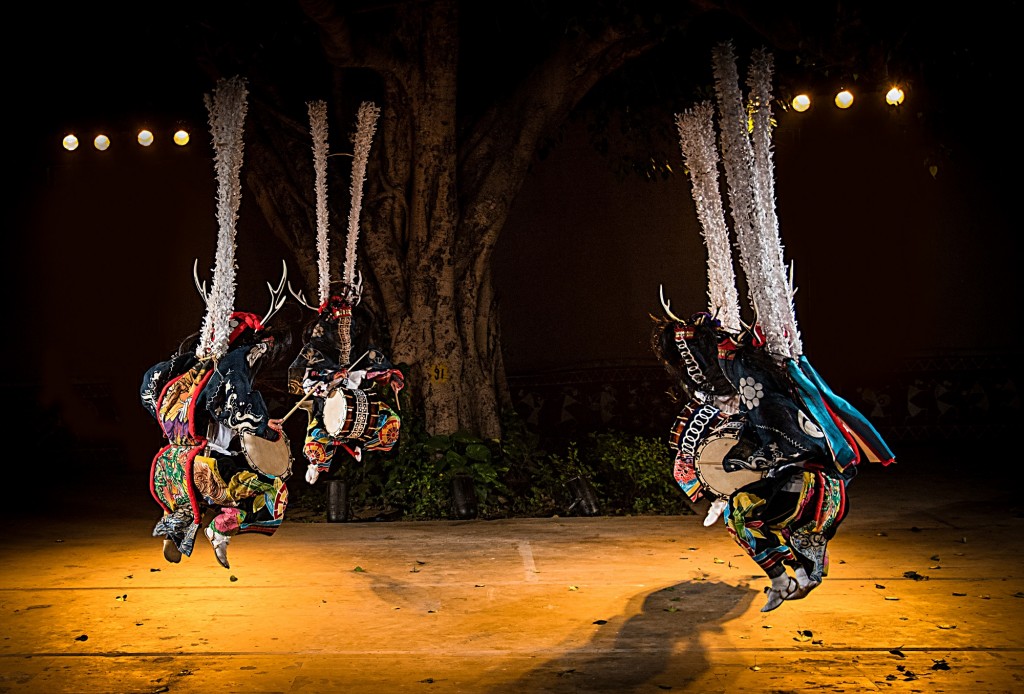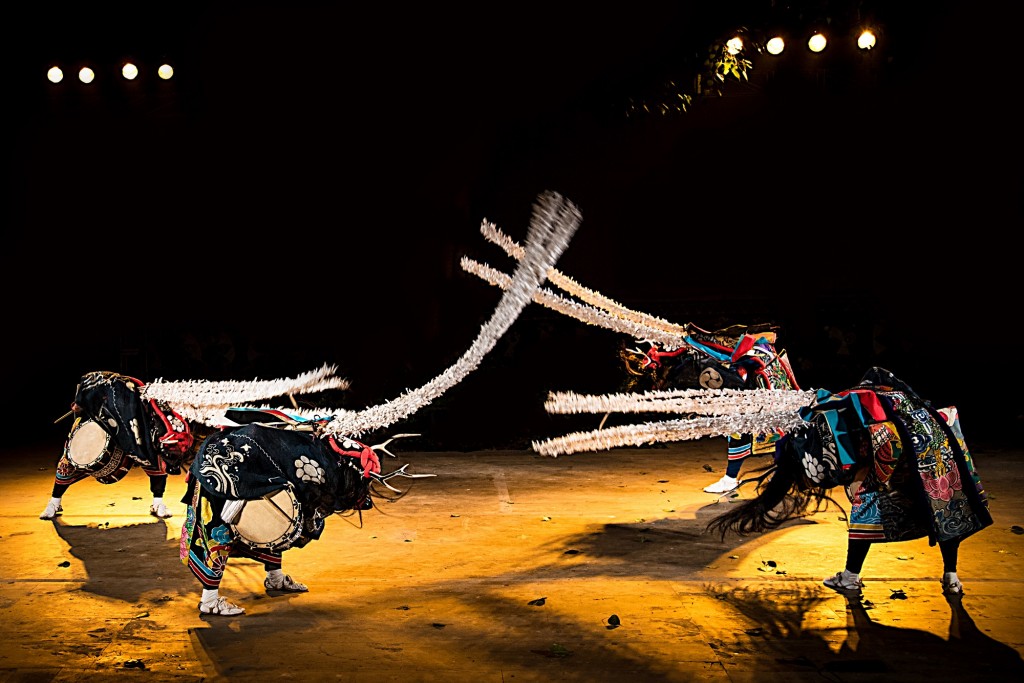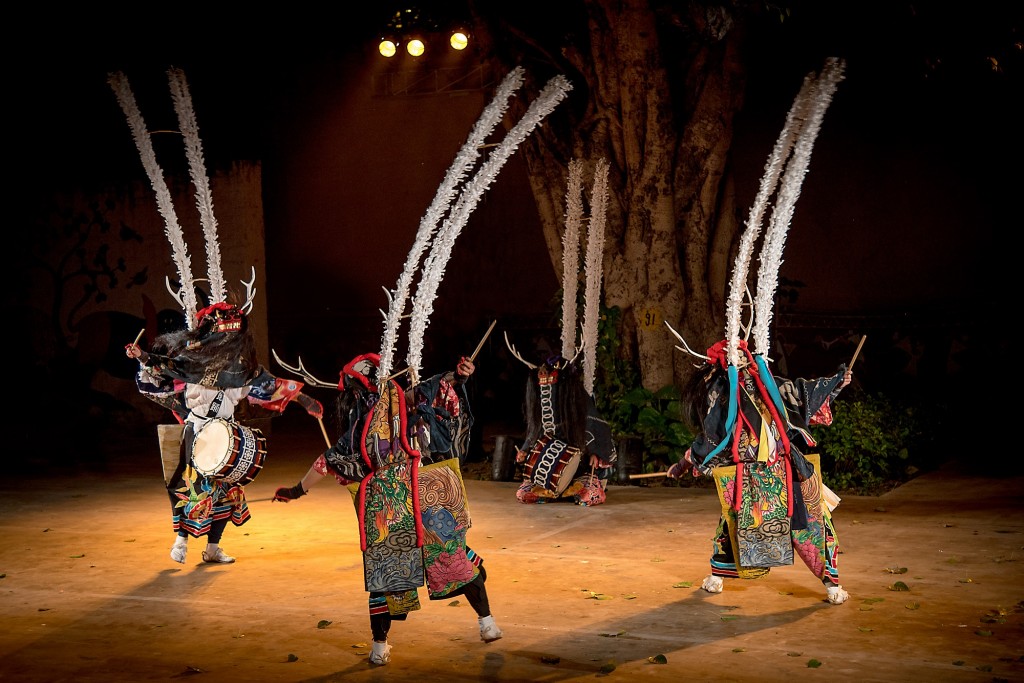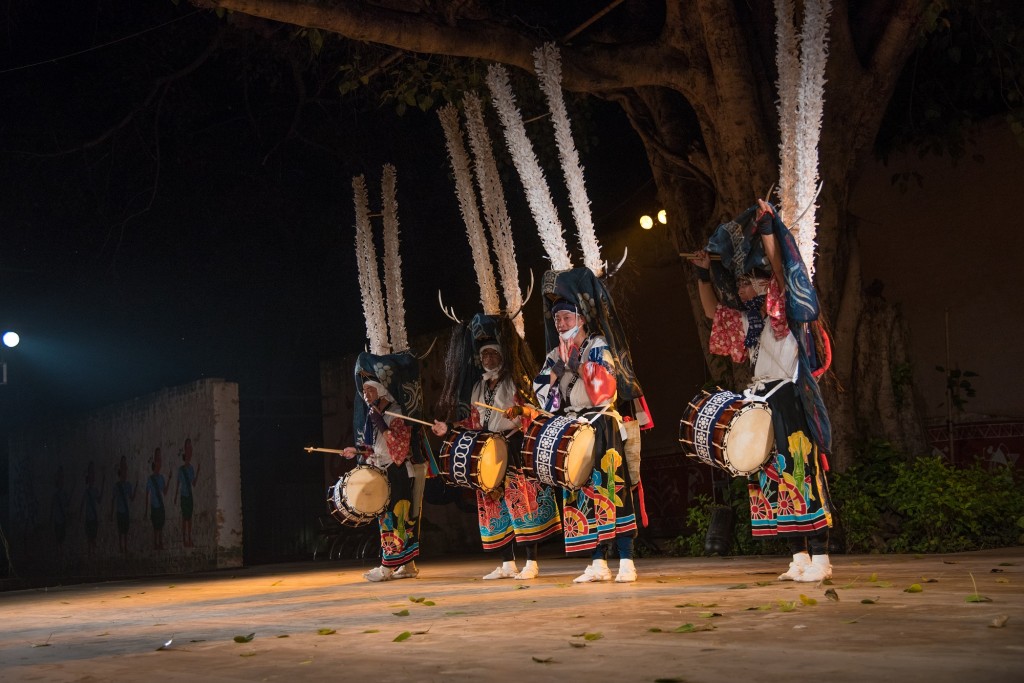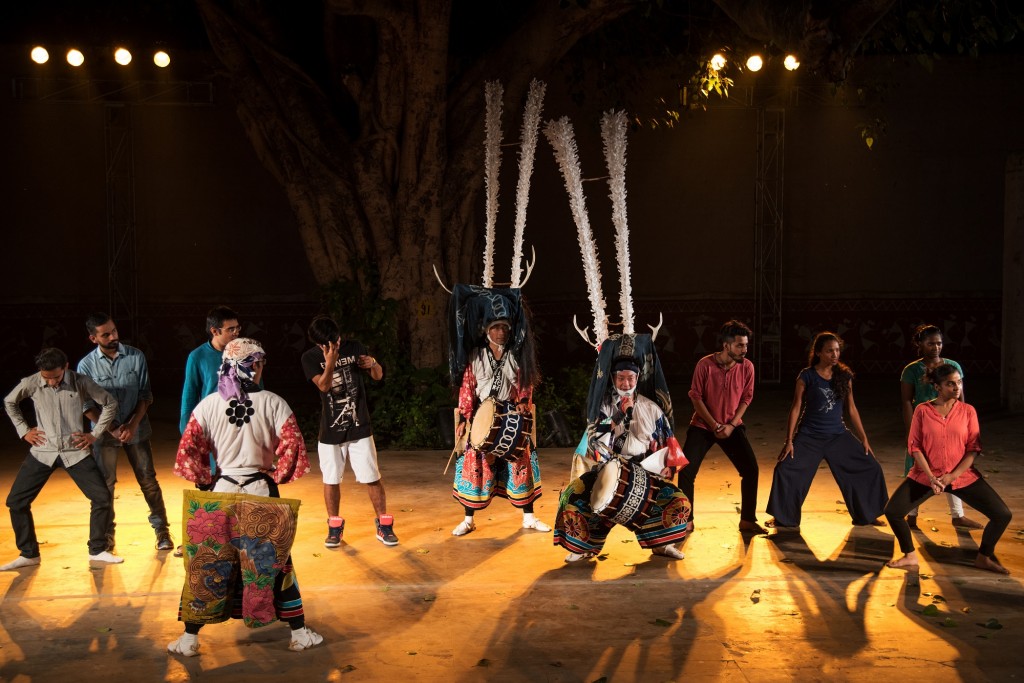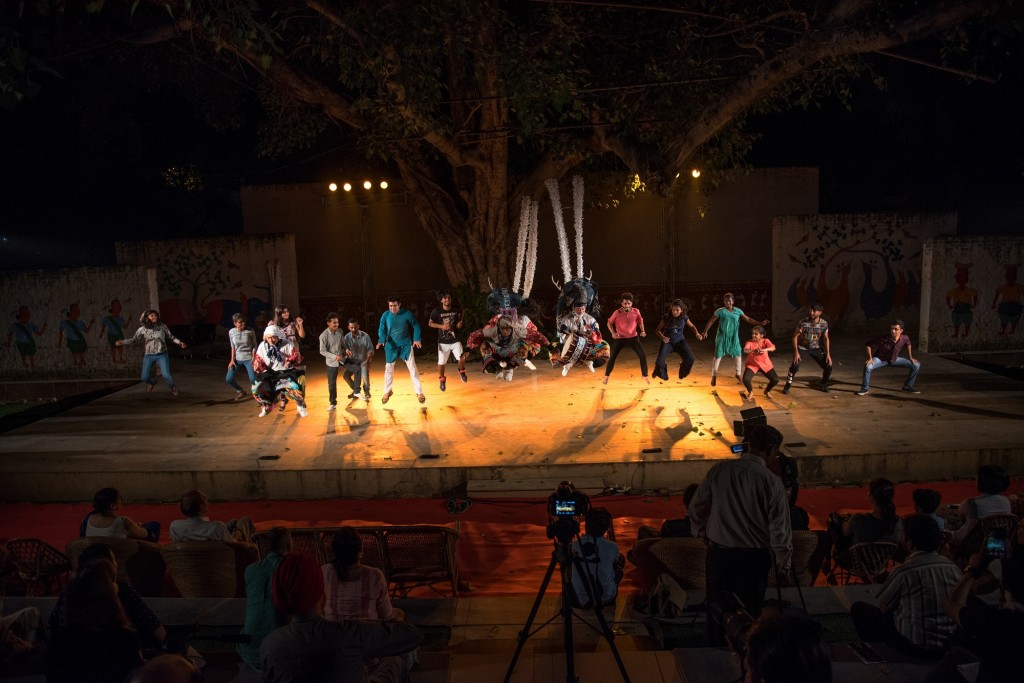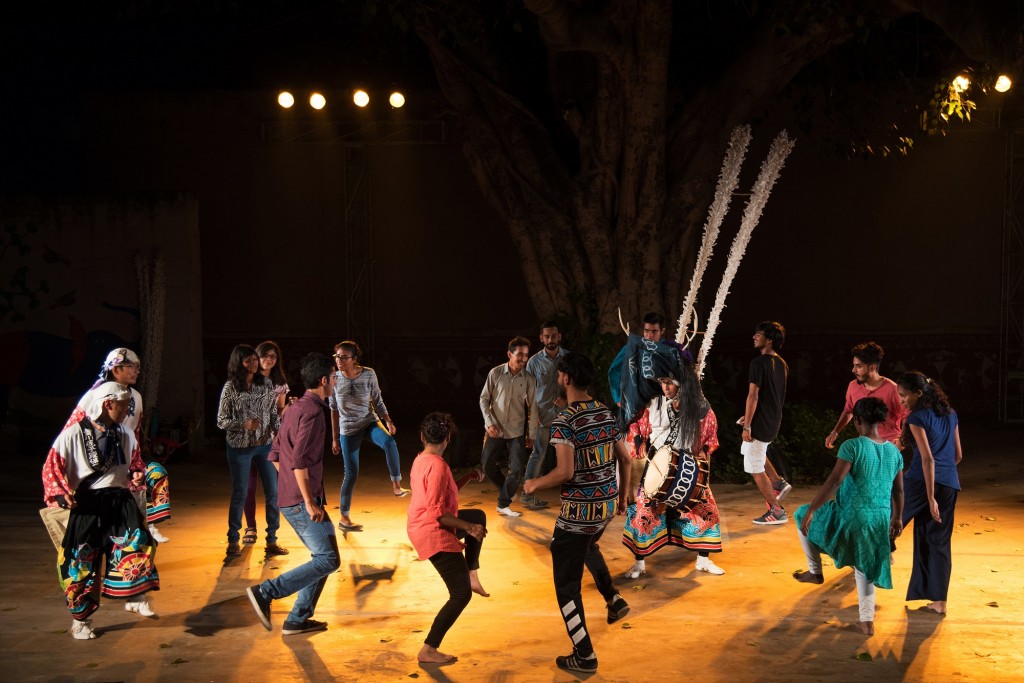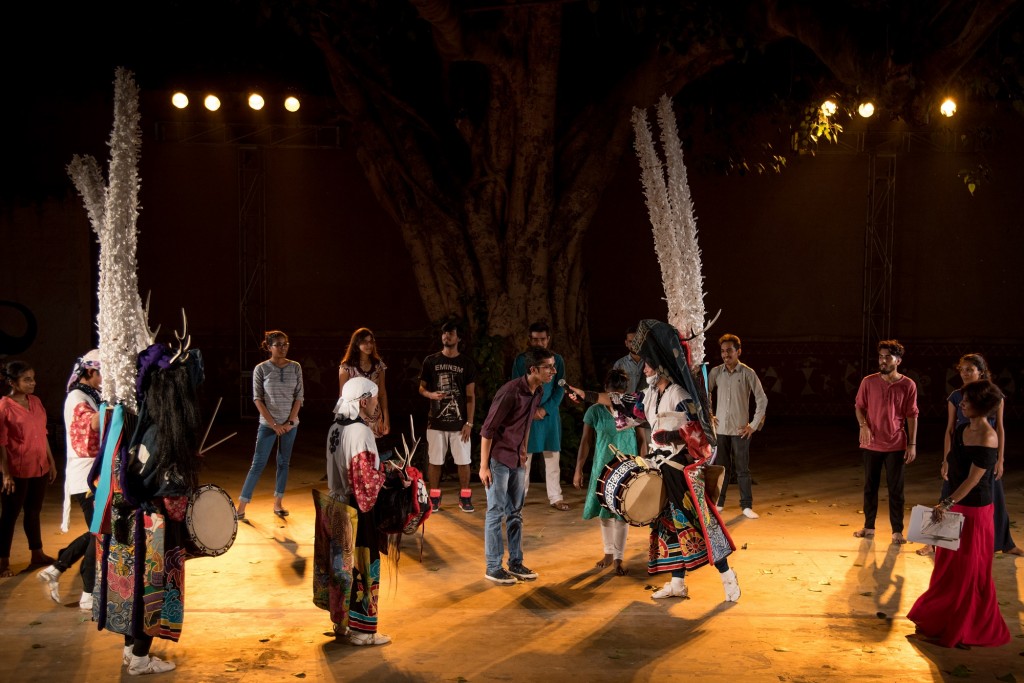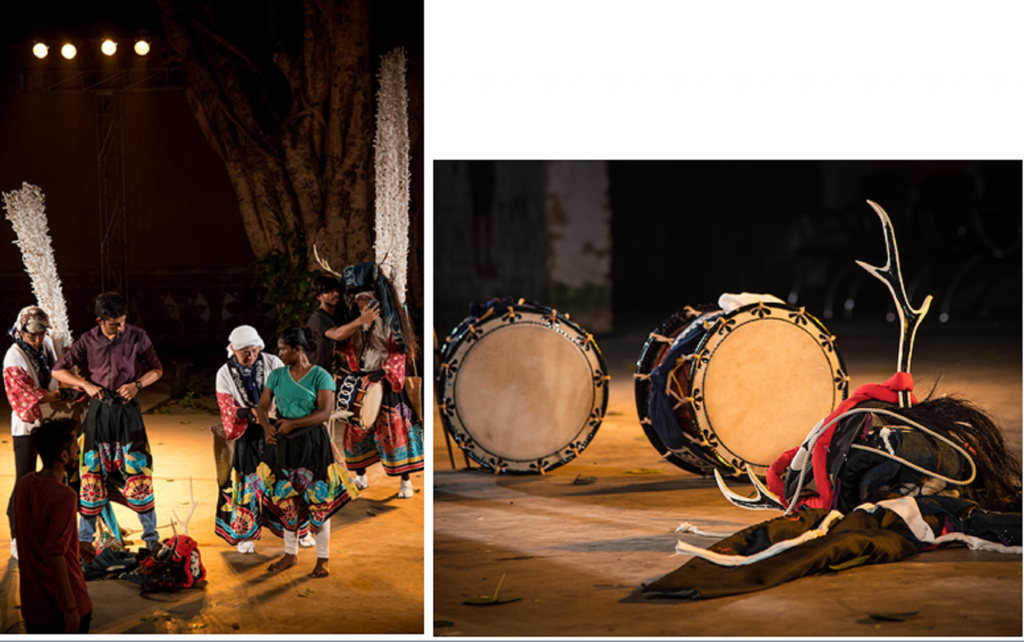 (Photo: One frame story)
Thimphu, Bhutan
Workshop
Date: Saturday, 24th September, 2016
Time: 9:00
Venue: Royal Academy of Performing Arts (RAPA)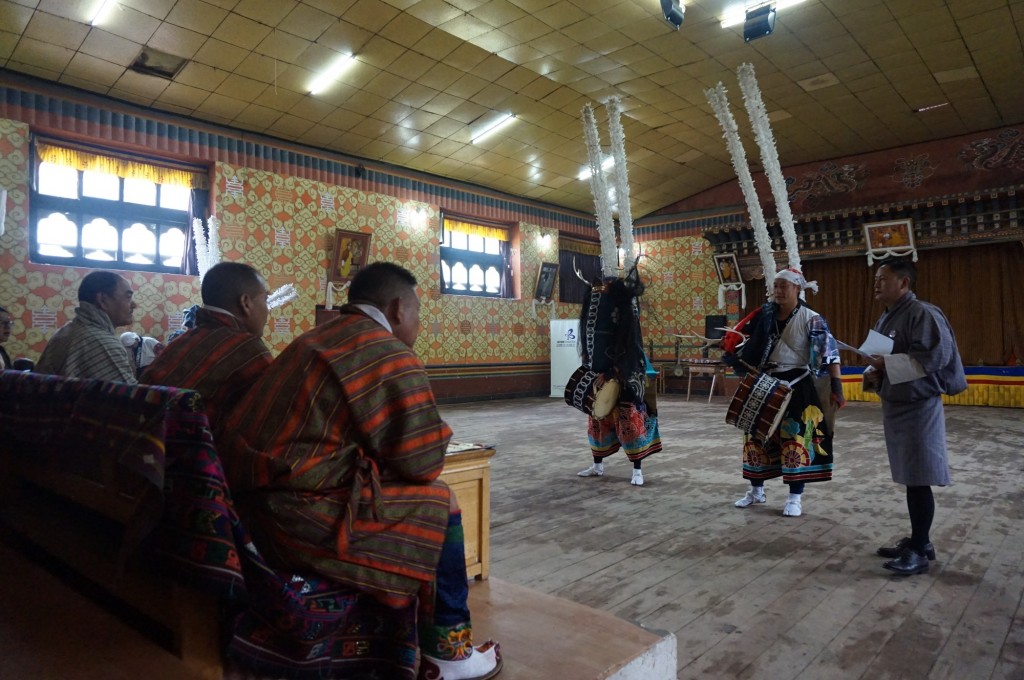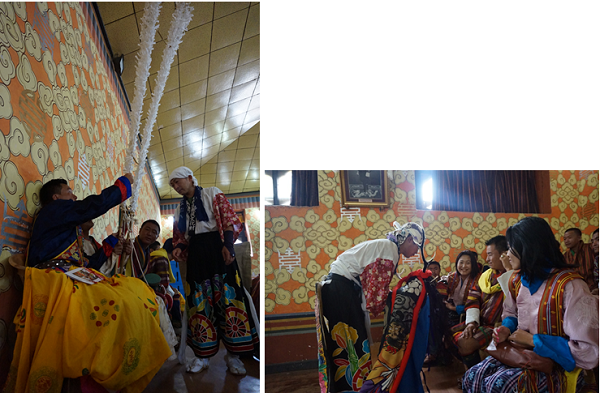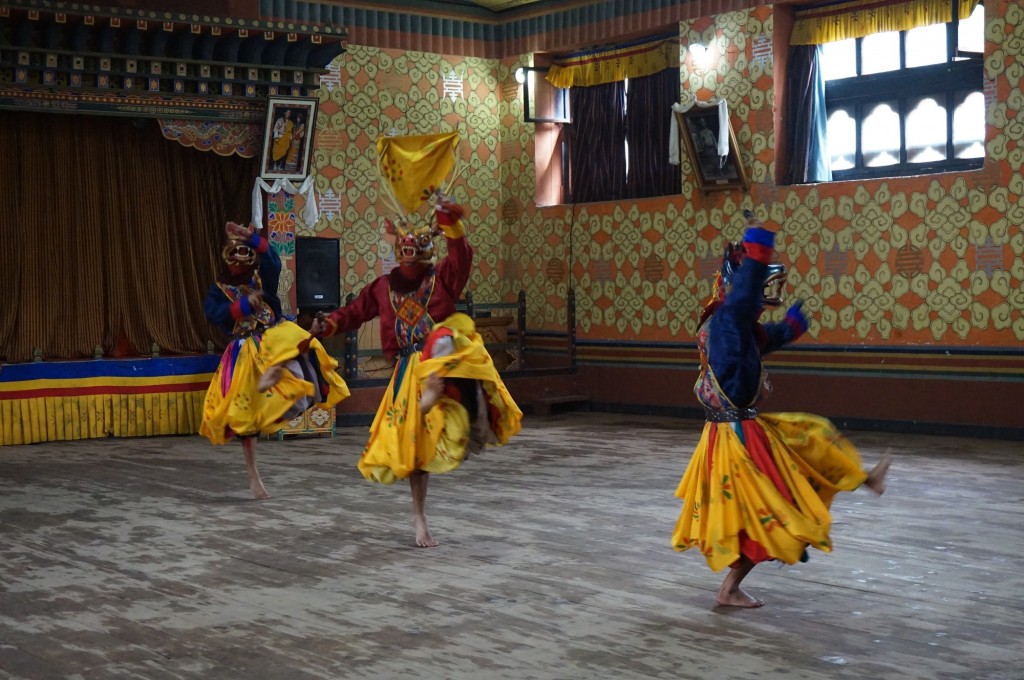 Performance
Date: Saturday, 24th September, 2016
Time: 14:30
Venue: Special Stage at Clock Tower
For further details of the Japan Week, visit Japan Week in Bhutan, 2016 and its pamphlet