?? A Room of Her Own: Rei Naito and Light ??
A Serene Documentary Concerning Art
by
Yuko NAKAMURA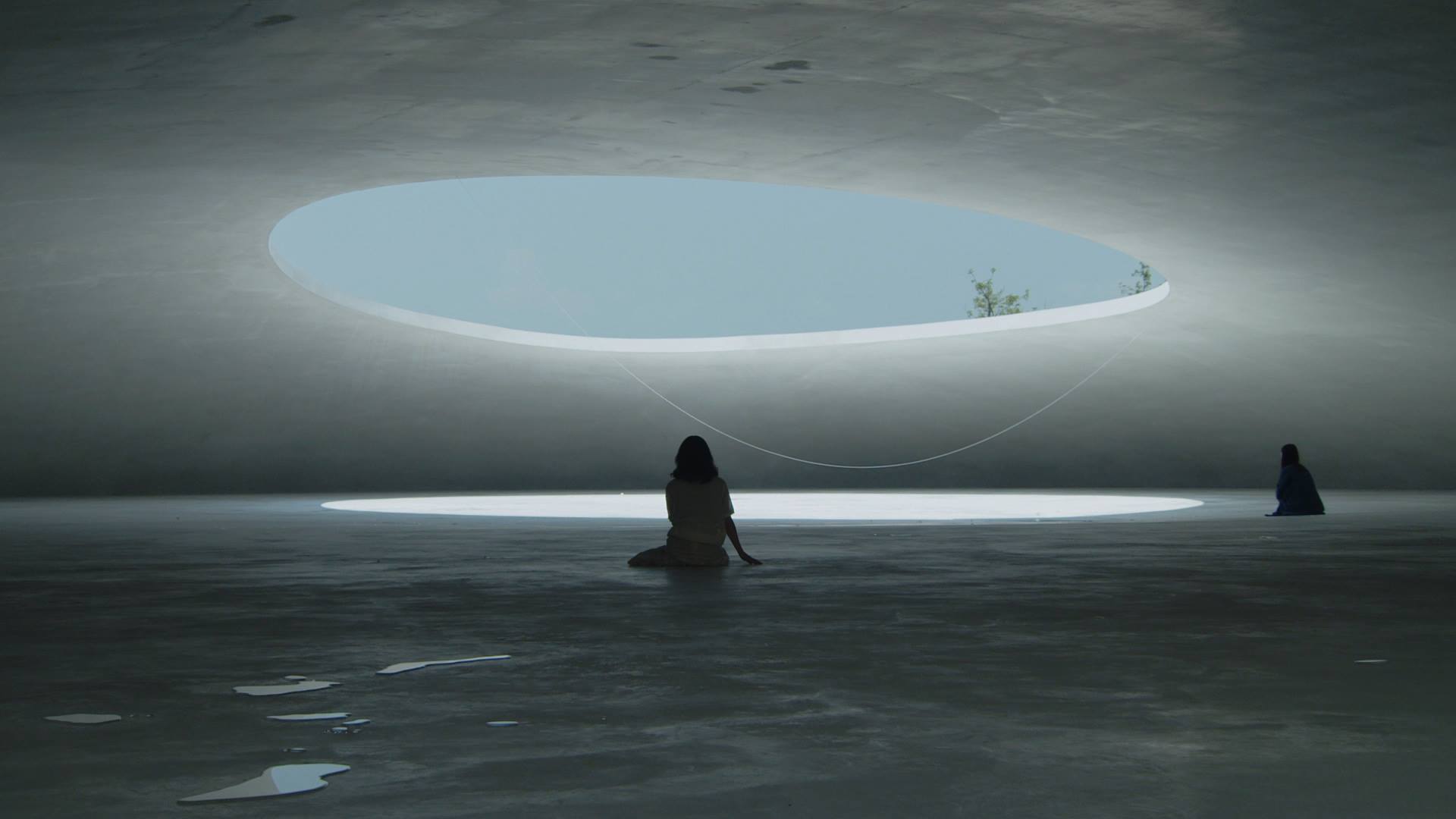 ---
International Women's Day(March 8) Celebrations. Special Feature: Japanese Women Directors. A Room of Her Own: Rei Naito and Light (Docu/ Japan/Japanese/2015/87mins) Dir. Yuko Nakamura. Can we remember the form of things that cannot be seen? A story about 'lights' that come to rest, with the hope of encountering the miracle of our existence.
Artist Rei Naito reminds us of the faint presence of things that are not visible unless we make the effort to see them. An artist shrouded in mystery, Naito has up to now refused to be filmed on camera. After two years of exchanges with the artist, this documentary attempts to get close to the essence of Naito's art, which expresses the lights of existence, without pointing the camera & at the artist herself. The story involves the dynamism of the pulsating space of the at the Teshima Art Museum, water, light, and five women who are enticed by the world of Naito's  art. The Teshima Art Museum, which integrates a construction by architect Ryue Nishizawa, the artwork by artist Rei Naito, and the natural surroundings, is located in the middle of the beautiful Teshima Island in the Seto Inland Sea. Special permission was granted to film the museum. The result is the birth of a new art documentary reminiscent of a deep prayer, with many intangible and tangible things weaved into the story.
Collab. with  INDIA HABITAT CENTRE 
DIRECTOR: Yuko Nakamura
Date & Time:
25-03-22 | 07:00 PM | Stein Auditorium (India Habit Centre)
(Docu/ Japan/Japanese/2015/87mins)
Registration:  
https://www.habitatworld.com/events-update/booknow.php?id=30