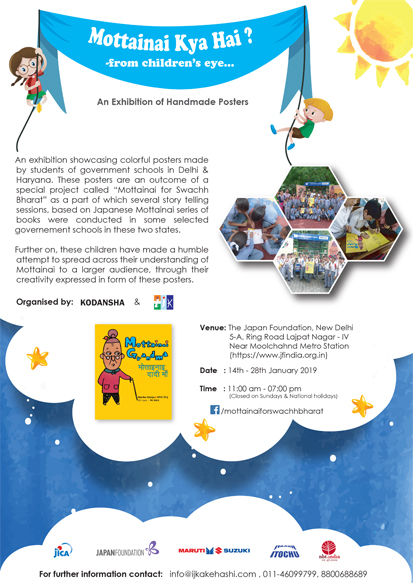 Exhibition: Mottainai Kya Hai?
From 14th to 28th January 2018
11 am to 7 pm
(Closed on Sundays and National Holidays)
Venue: Tenshin Okakura Gallery, The Japan Foundation, New Delhi
All are welcome!
About the exhibition: An exhibition showcasing colorful posters made by students of government schools in Delhi and Haryana. These posters are an outcome of a special project called "Mottainai for Swachh Bharat" as a part of which several storytelling sessions, based on Japanese Mottainai series of books were conducted in some selected government schools in these two states.