Japan Foundation, New Delhi invites you to attend the film screening of Kill! directed by Kihachi Okamoto for this month's Classic Film Screening!
Entry to the event is based on registration.
Film Details:
Movie Name: Kill! (1968)
Director: Kihachi Okamoto
Genre: Comedy, Action, Drama
Runtime: 115 minutes
Synopsis: Genta is disillusioned with life as a samurai, while Hanjiro is a farmer fed up with his powerless existence, who dreams of glory days as a samurai. In a windswept town in the midst of a clan war, the two become friends. After an assassination, war is declared, and the two friends are hired by opposing sides- Genta as a messenger and Tabata as a swordman. Sadly, one of Tabata's first jobs is to kill Genta. Kill! is a comical exploration of a samurai life.
Event Details:
Date: September 30th, 2023
Time: 2:30 pm
Venue: Sakura Hall, The Japan Foundation
Address: A13, Green Park, New Delhi.
Registration Deadline: Registration closes at 6:00pm, September 27th (Wednesday).
Registration Link:  Click Here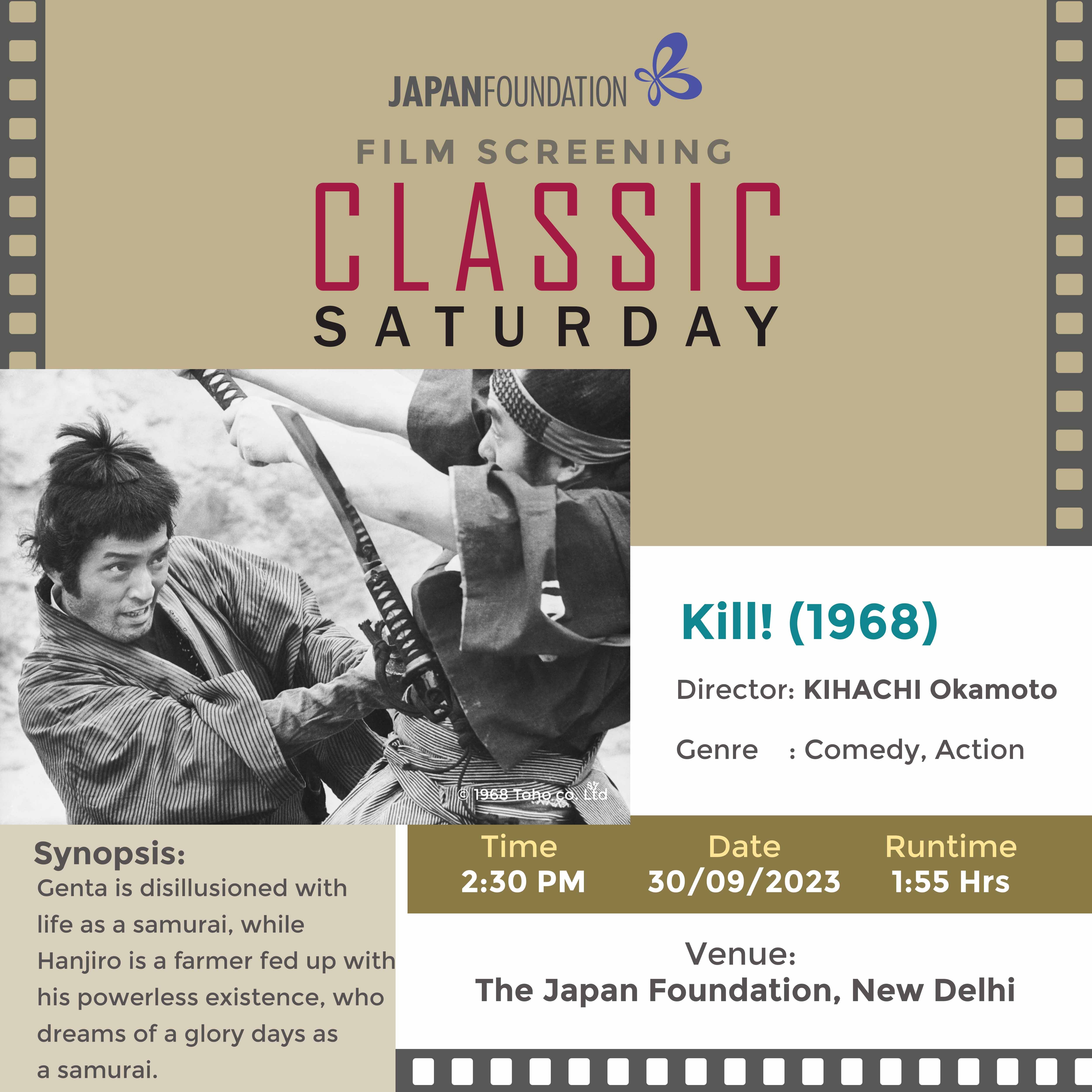 Stills: