The Japan Foundation, New Delhi and the Chihiro Art Museum, presented an exhibition of the works of Chihiro Iwasaki and other picture book artists from Japan.
Chihiro Iwasaki (1918 -1974) is an award-winning acclaimed Japanese artist and illustrator of children's books. One of the most popular books illustrated by Chihiro is Totto-chan, the Little Girl at the Window. This is a children's book written by Tetsuko Kuroyanagi and was published in 1981,and has been translated in more than thirty-five languages. Its Hindi version was published by National Book Trust under the same title.
This exhibition introduced works of Chihiro and other acclaimed Japanese picture book artists, and created the awareness of their beautiful works that have brought great joy to people over the world, inheriting their sincere wish for peace for children in the world. The exhibition also featured works about the history of Japanese picture books from the 8th to the 20th century.
Exhibition
Date    : 1st December, 2015 ~ 15th January, 2016 (closed on Sundays, Public Holidays and 1st ~ 3rd Jan., 2016)
Time   : 11:00 ~ 19:00
Venue : The Japan Foundation, New Delhi
Entry Free
Opening Talk 
Date   : 1st December, 2015
Time  : 18:30
Venue: The Japan Foundation, New Delhi
Speaker: Michiko Matsukata (The Chihiro Art Museum)
Entry Free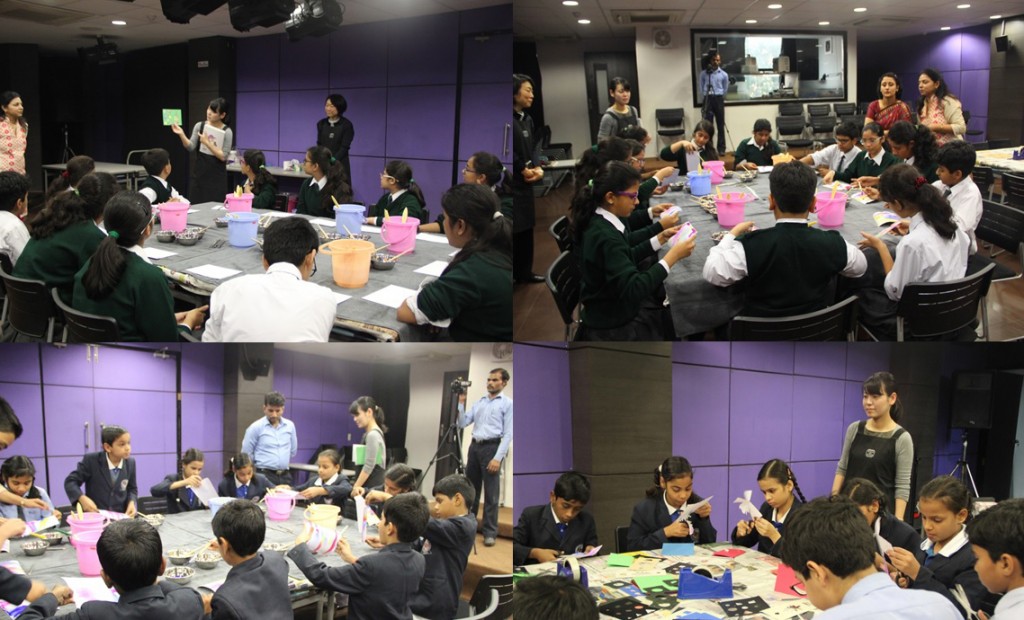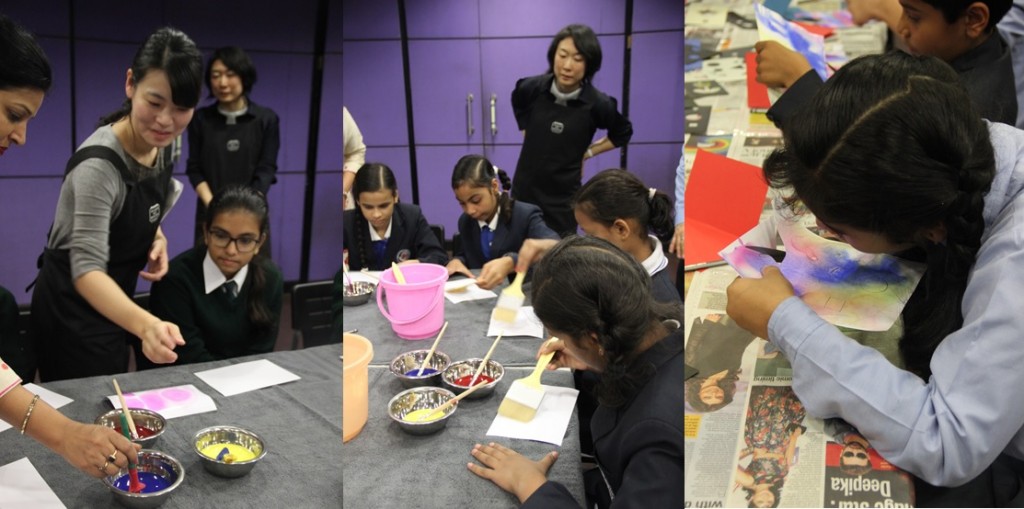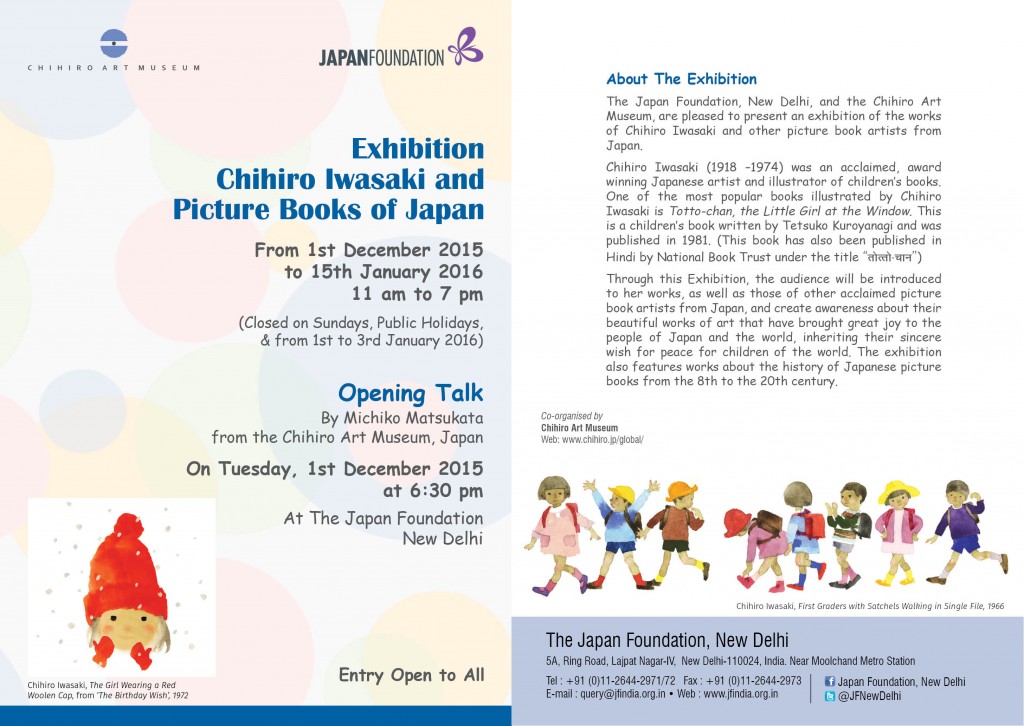 Photo Credit of 'Display Image': Chihiro Iwasaki, Children Playing Instruments, 1957