The Japan Foundation, New Delhi, hosted a series of events on a book on the atomic bombing of Hiroshima, 'Sagashiteimasu', written by Arthur Binard. The book is a deeply evocative reflection on the tragedy with provoking words of the author and the surreal items of the tragedy, displayed at the Hiroshima Peace Memorial Museum, photographed by Tadashi Okakura.
Journey of the book to India
'Sagashiteimasu' was translated into Hindi by Tomoko Kikuchi. Its Hindi translation, 'Main Dhoondh Raha Hoon' (मैं ढूँढ रहा हूँ), was published on the 6th August, 2016, seventy-one-year later of the same day of atomic bombing of Hiroshima. The publisher of the Hindi translation was Eklavya in Bhopal. Bhopal is the city that often called India's Hiroshima since the city suffered from the similar disaster in 1984. The publication of the translation was supported by the Japan Foundation, New Delhi.
Bhopal and Hiroshima
The series of events opened with a talk by the author, Arthur Binard, and the translator, Tomoko Kikuchi, in Gurgaon, then to Bhopal, where the exhibition on the book was held, and they met local poets, visited the publisher, Eklavya, and introduced the book at a local school. They also visited Remember Bhopal Museum, the museum to commemorate the disaster, and Sambhavna Trust Clinic, the clinic mainly for the victim of the tragedy and run by a local NGO. With the visual images of the book and texts of the book, Bhopal and Hiroshima shared their past.
Arthur Binard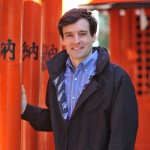 Born in Michigan in 1967. He has resided in Japan for more than twenty years, and he writes poetry and prose in both English and Japanese. He has won awards for his Japanese poetry and has translated some of the world's most beloved children's book from English to Japanese. Not only his Japanese poetry and language skill but also his profound study on Hiroshima and the war attracted the interest of Indian audience.
Talk
18:30, 28th April, 2017 at the Japan Foundation, New Delhi
25th April, 2017 at Shikshantar School, Gurgaon (*)
27th April, 2017 at Kendriya Vidalaya School, Bhopal (*)
* closed event for the school
Exhibition
26th April, 2017 to 10th May, 2017 at Alliance Franciase de Bhopal, Bhopal
Opening event on the 26th April, 2017. All events were free.
Photo Gallery
Talk at the Japan Foundation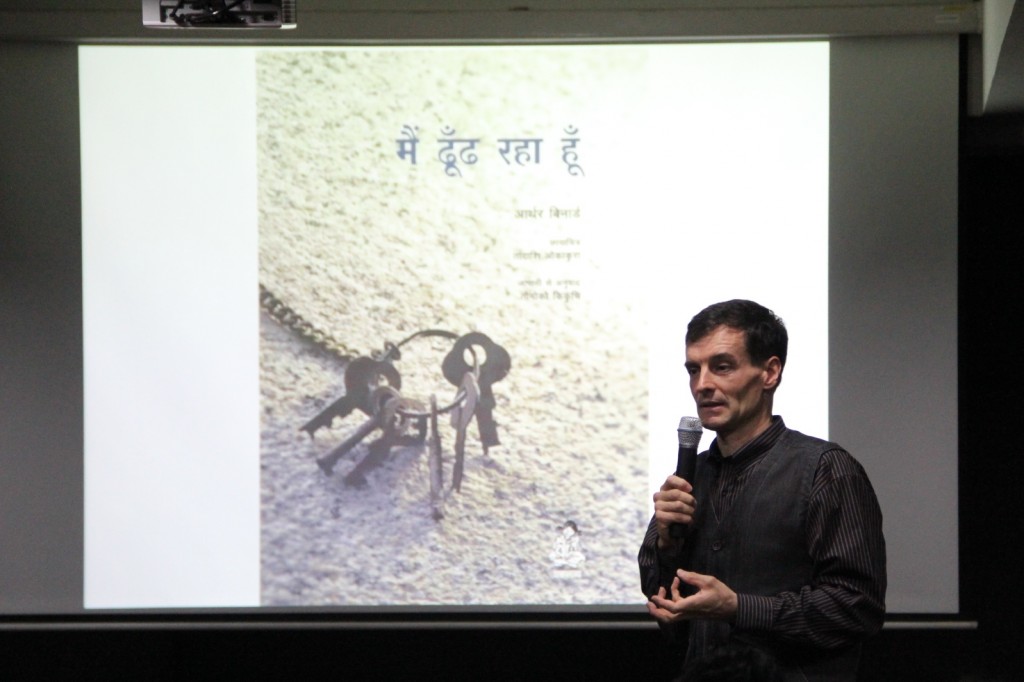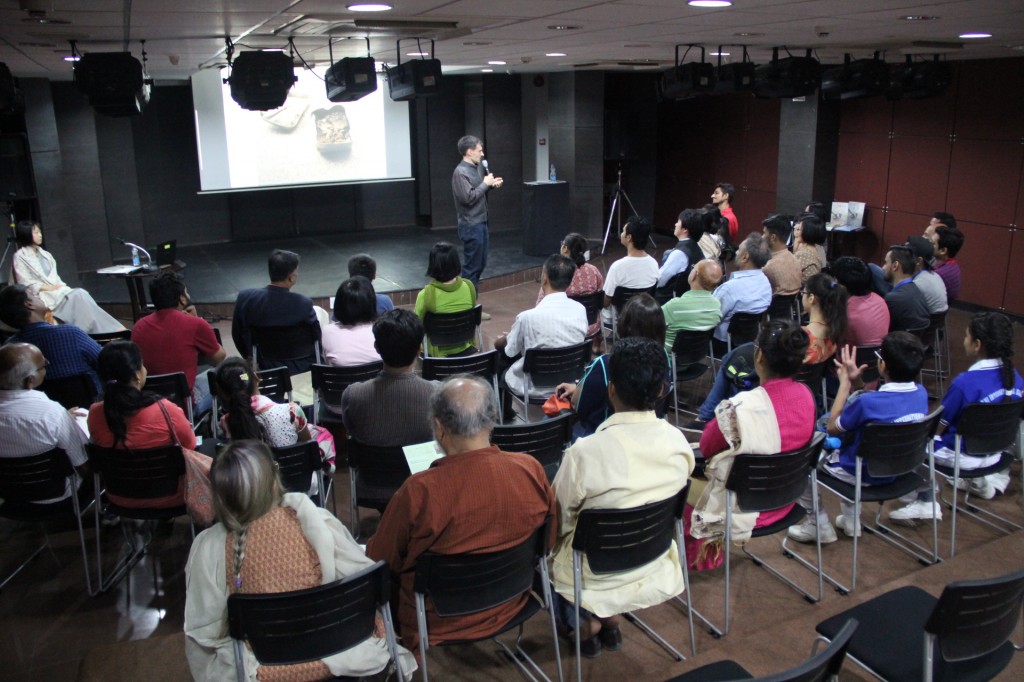 Talk at Shikshantar School, Gurgaon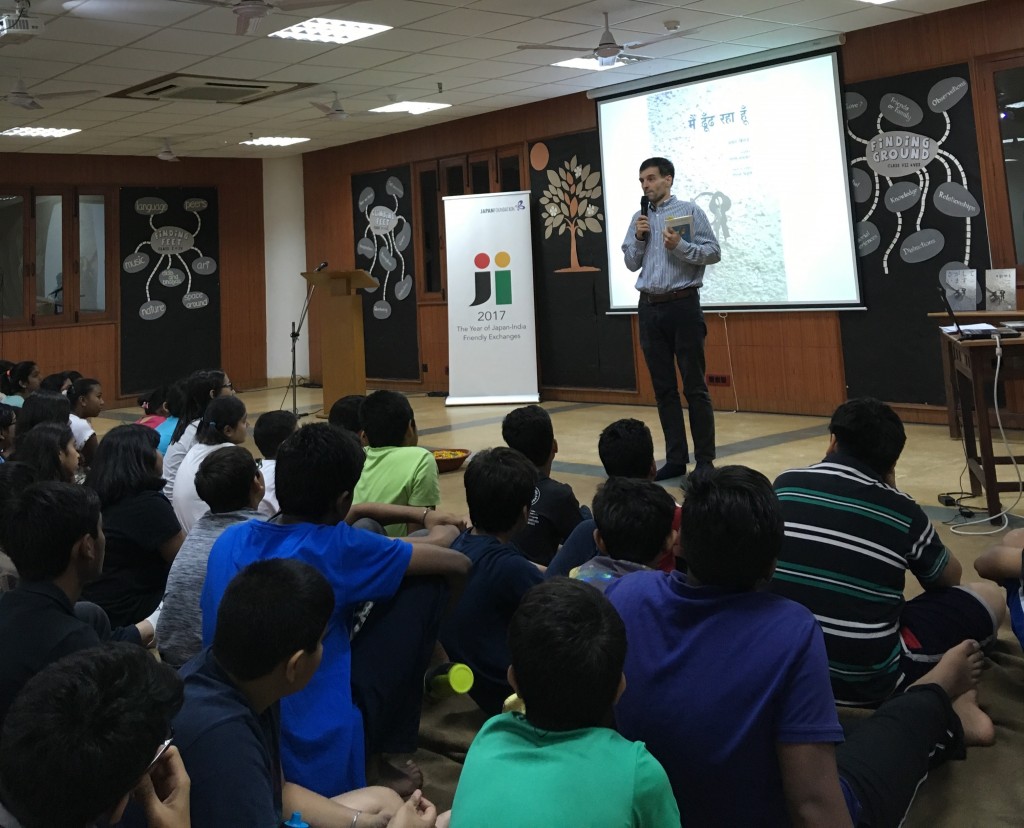 Talk at Kendriya Vidalaya School, Bhopal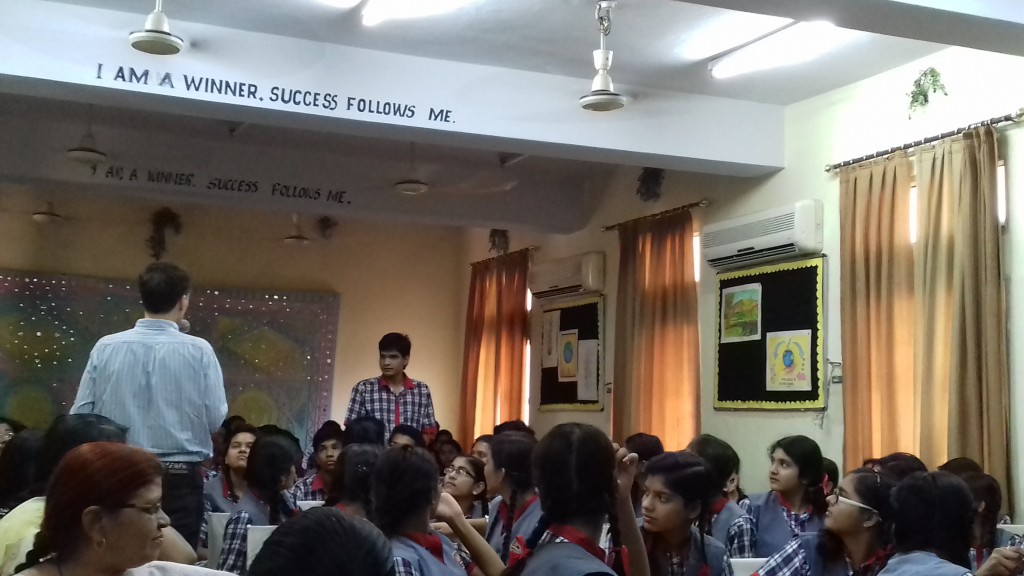 Exhibition at Alliance Franciase de Bhopal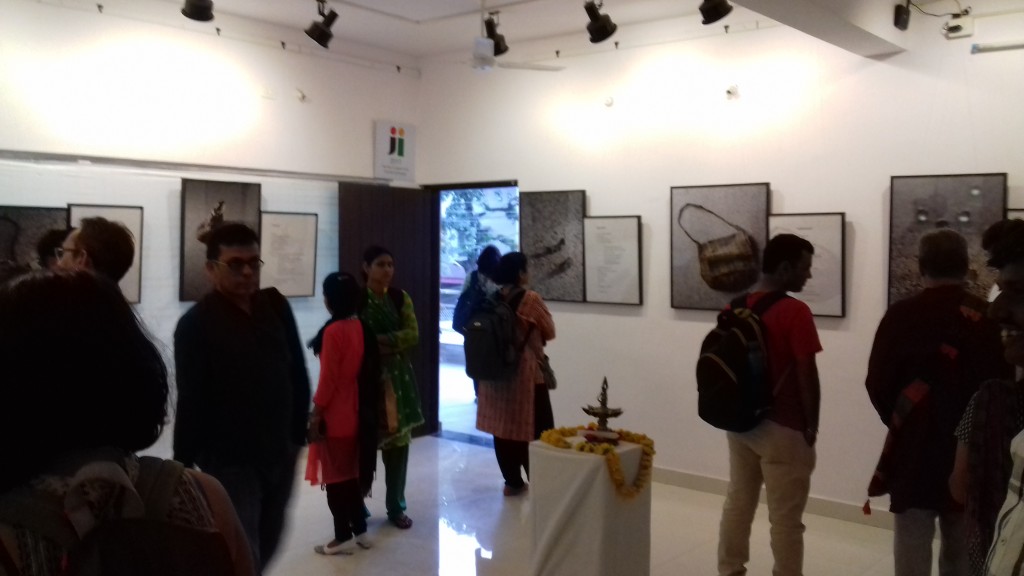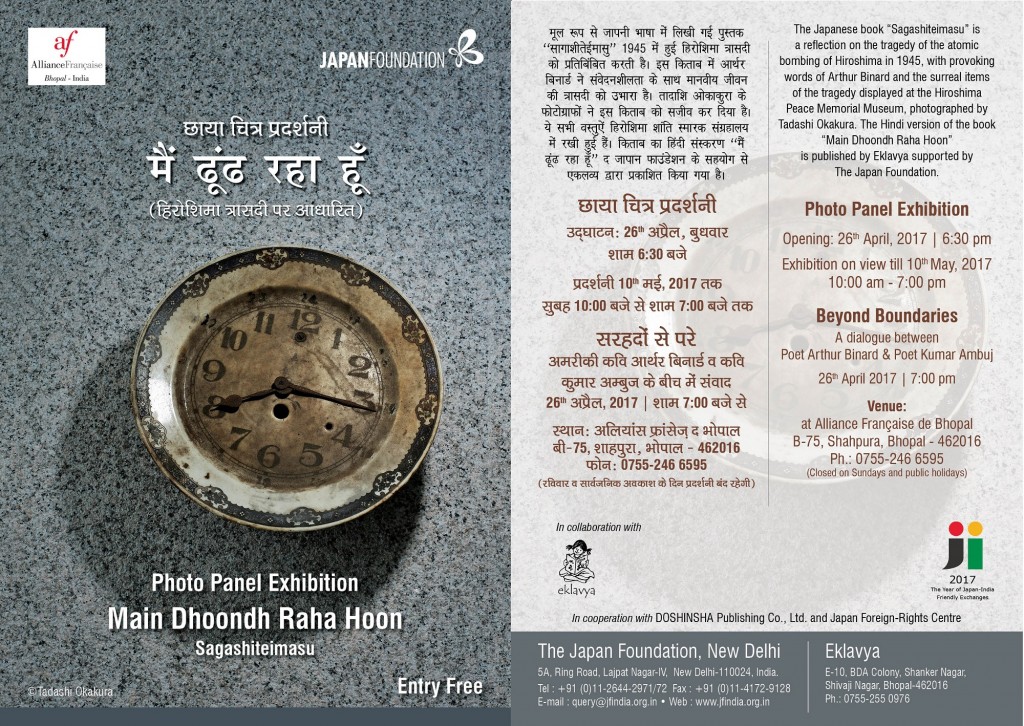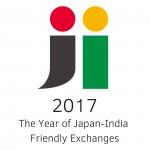 This year marks the year of Japan – India Friendly Exchanges